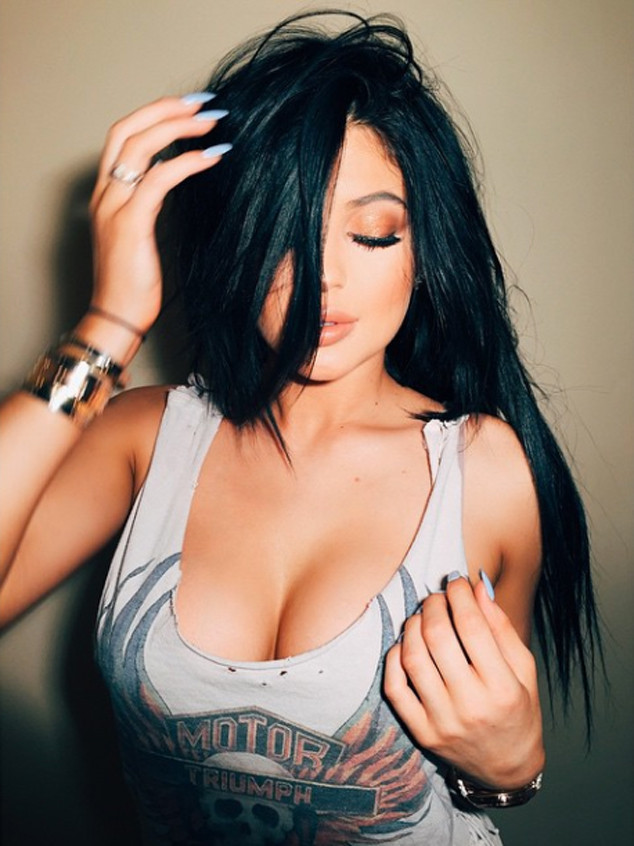 Instagram
My, what nice...um, nails you have, Kylie Jenner.
Although the 17-year-old's manicure is on point (literally), it's very obvious that the young brunette beauty wanted all eyes on one specific thing in this photo. Well, two specific things.
Kylie flaunted some major—like, major—cleavage in one of her latest photo posts on Instagram that definitely caught the attention of her millions of fans. The photo features Kylie looking down while seductively posing in a low-cut motorcycle tank top.
And while the snap seems to be from a professional shoot, Jenner didn't offer any details behind the picture besides writing, "Secret Projects" and tagging makeup artist and friend Joyce Bonelli.