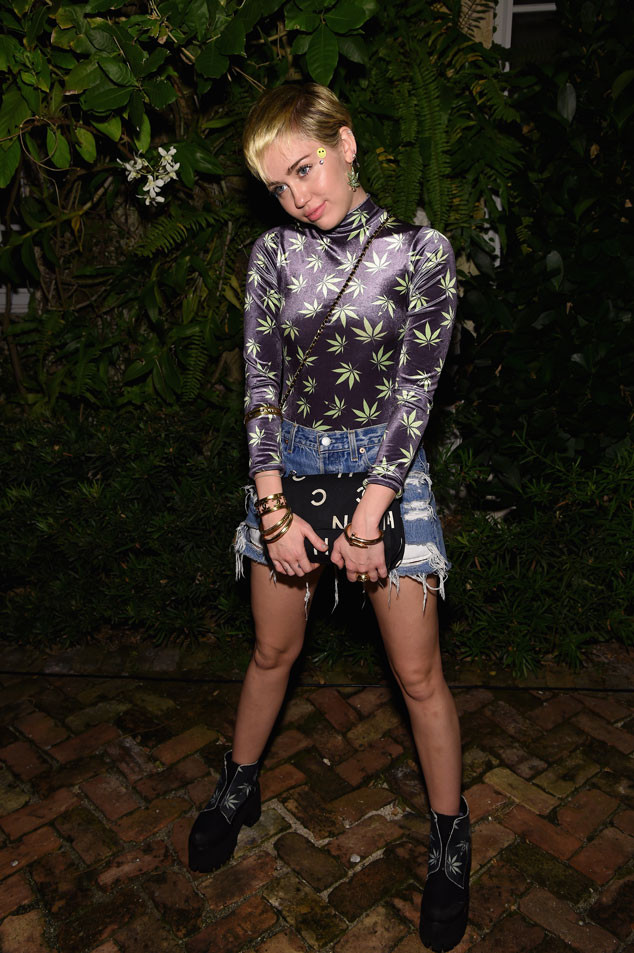 Dimitrios Kambouris/Getty Images For Hublot
UPDATE: Rusty Edward Sellner pleaded no contest to one count of first-degree residential burglary on Feb. 11, 2015. Per the L.A. County District Attorney's Office, he is expected to be sentenced on April 1 to two years in prison.
____________________________________________
Maybe Miley Cyrus needs a bigger fence.
A 22-year-old man pleaded not guilty yesterday to breaking into the singer's Toluca Lake, Calif., home on Dec. 16 and making off with a bunch of stuff that belonged to Miley and her brother.
Rusty Edward Sellner is charged with one felony count apiece of first-degree residential burglary, receiving stolen property and grand theft, according to the Los Angeles County District Attorney's Office, which did not detail what was allegedly stolen.
This incident is not to be confused, meanwhile, with the May 30 burglary at Miley's during which thieves drove off in her Maserati Quattroporte with a bunch of her jewelry, or the 2013 break-in the day before her 21st birthday