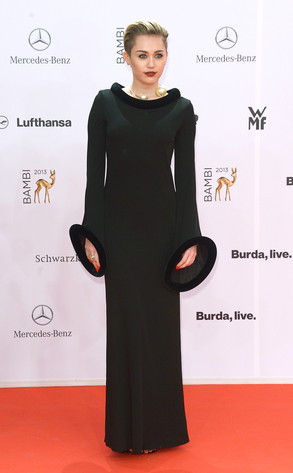 Luca Teuchmann/Getty Images
Miley Cyrus' birthday weekend did not get off to a good start.
The pop star's house was burglarized on Friday, Nov. 22, the day before she turned 21.
LAPD confirms to E! News that a victim, whom they could not confirm was Cyrus, discovered property was missing from the home at around 4:30p.m.
The incident occurred sometime in the afternoon and nobody was injured. There were no signs of forced entry.
The investigation is ongoing.
Miley is busy gearing up for the 2013 American Music Awards and is spending her actual bday rehearsing for the annual awards show. The AMAs will be broadcast on Sunday, Nov. 24.
So what can we expect?