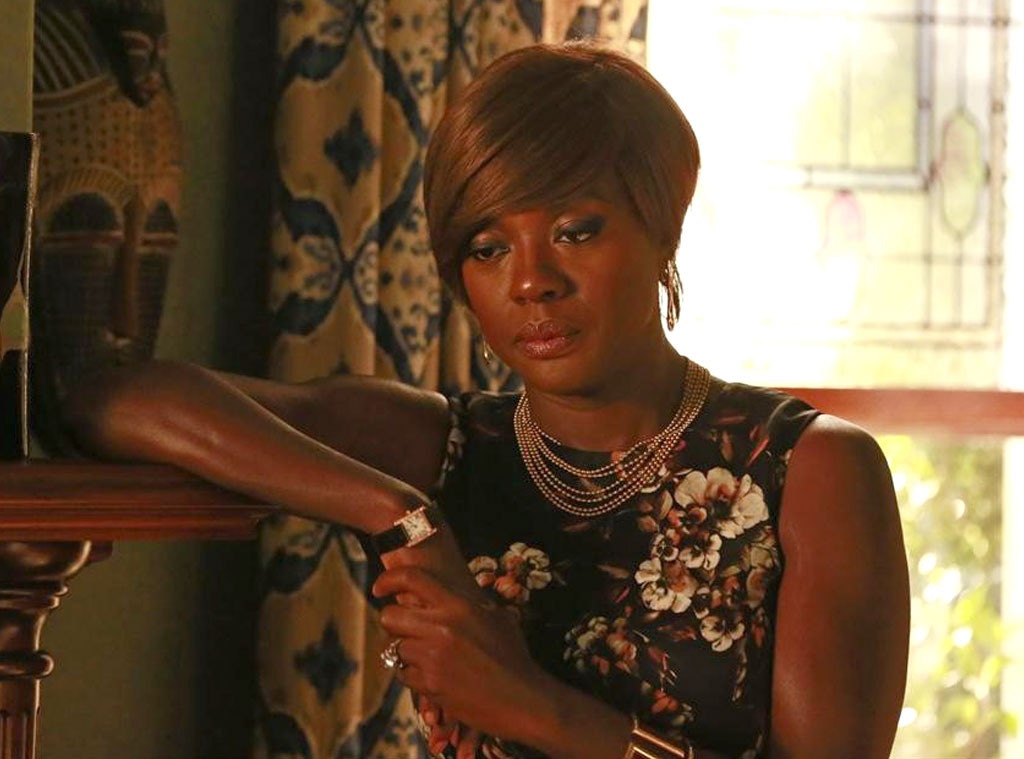 ABC/Mitchell Haaseth
How to Get Away With Murder is about to blow your mind. Again.
When ABC's breakout hit returns from its winter hiatus on Jan. 29, expect to see something you've never seen before. Seriously.
"I will say that there are certain scenes that you've never seen on network TV," HTGAWM's fearless leading lady Viola Davis tells E! News. Um, anyone else just get goosebumps?!
But seriously, how is the show going to top all of the insanity that went down in just the first nine episodes, including Davis' now-iconic wig-removal scene? 
We're not sure, but we definitely know it doesn't have to do with S-E-X, as the Golden Globe nominated star, who will next be seen on the big screen in Blackhat opposite Chris Hemsworth, says fans shouldn't expect to be seeing any skin. 
"See, people always go to the baring of the skin. See, that's just not going to happen…that's not even going to happen if we weren't on network TV," she says. "But I will say there are things that are very, very provocative."
Also sure to be provocative? HTGAWM's finale, which will likely not be wrapping up the show's murder mysteries in a pretty bow, Davis, who took home the trophy for Favorite Actress in a New TV Series at the People's Choice Awards on Wednesday, warns.
"I don't want to step on any toes, but I think the cliffhanger will still be out there. But I don't think that it's anything that you will expect."
Since its debut, fans have been speculating about a potential crossover between How to Get Away With Murder and Shonda Rhimes' other hit series Scandal, but Davis says there hasn't been much talk about potential clash of Annalise Keating's team of five misfits and Olivia Pope's (Kerry Washington) Gladiators. Yet.
"We don't talk about anything. Listen, I'm on survival mode. I go to the set, I get there, I roll in looking like 'Who did it, how come and ran,' and I slap on my makeup and I become Annalise and then I go home to my family," she says. "So we don't talk about that, but that's not ruling it out, of course. I could use some crisis management! I could use some serious therapy! [Laughs.]"
How to Get Away With Murder returns Thursday, Jan. 29 at 10 p.m. on ABC.