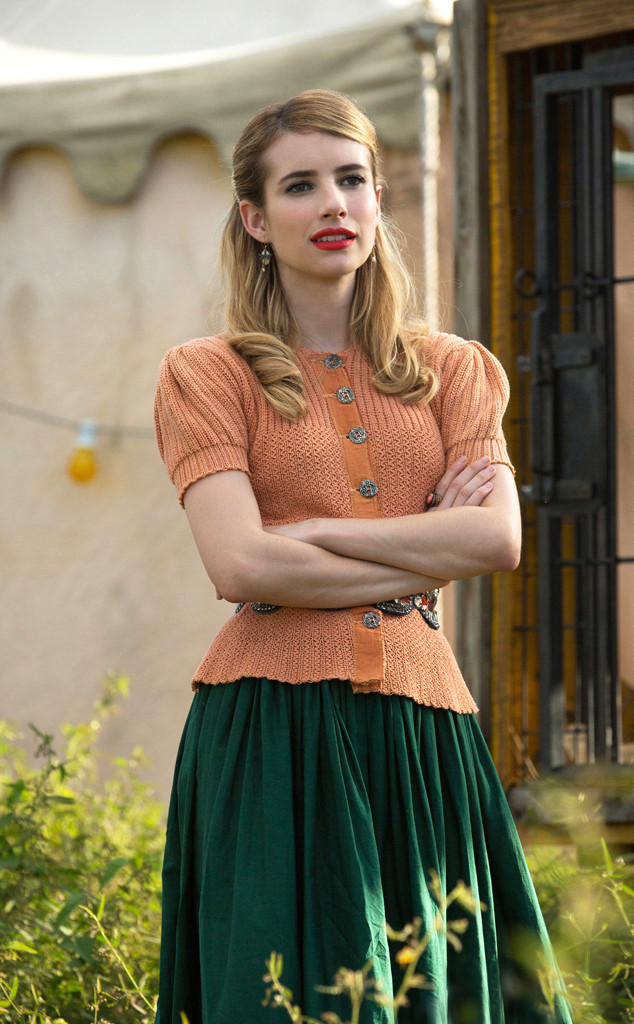 Michele K. Short/FX
Tonight on TV, American Horror Story made us crazy sad, Arrow made us kinda mad, and Modern Family had us cracking up at turkeys. Needless to say, it was an emotional roller coaster of a night. Read all about it in our Rants and Raves!
RANT: American Horror Story: Noooooo not Ma Petite! We thought she was safe after Maggie changed her mind last week, but then Dell had to go and hug her to death so Stanley wouldn't tell everyone about his sexuality. He first went after Amazon Eve, but she kicked his ass so spectacularly that he had to pick somebody else. He almost killed Jimmy, until Jimmy confronted him about being his father. He then decided to go for someone a little smaller, right after Jimmy had finished telling him how much he loved the "little broad." The last shot of the episode featured Ma in a tank at the museum and it was beyond upsetting. We usually try not to condone violence or murder, but we would completely encourage Amazon Eve to finish Dell off. Will there be any freaks left alive when this is over?
RANT: American Horror Story: Well, Penny's dad is a total jerk. To get back at her for planning to run away with Paul, he hired a tattoo artist to fork her tongue and cover her face in tattoos against her will. This show never ceases to come up with the most creative ways to torture people (and us).