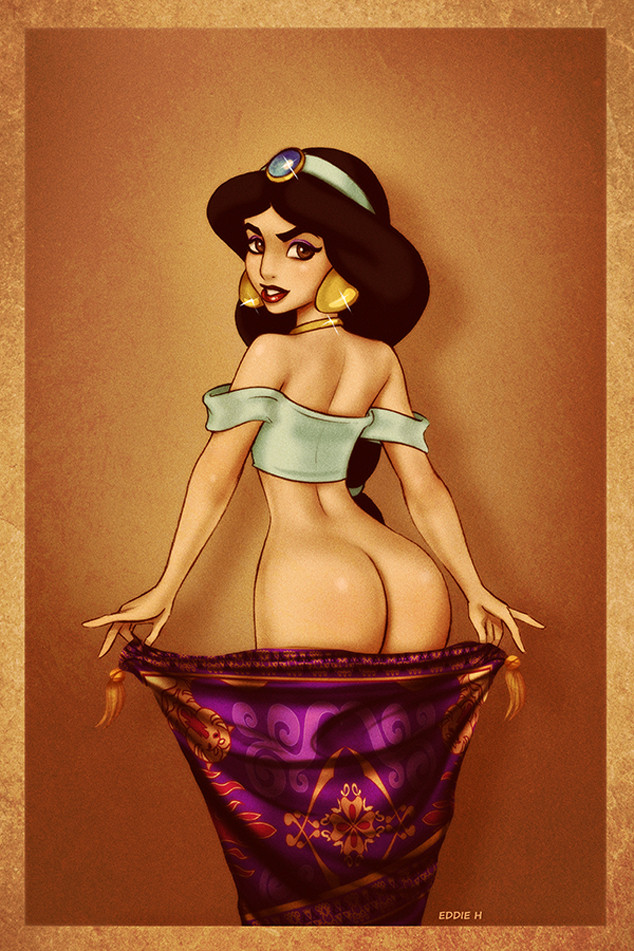 eddieholly.deviantart.com
A magic carpet can show you a whole new world, or, you can use it to show the world your butt.
Princess Jasmine* chose the latter, draping the fictitious flying rug over her rump while revealing most of her backside à la Kim Kardashian's Paper cover.
But while Kanye West totally approved of his lady's scandalous spread, it's unclear whether Aladdin weighed in on Jasmine's. The provocatively undressed princess actually isn't Disney's doing whatsoever—she's the work of DeviantArt's Eddie Holly.