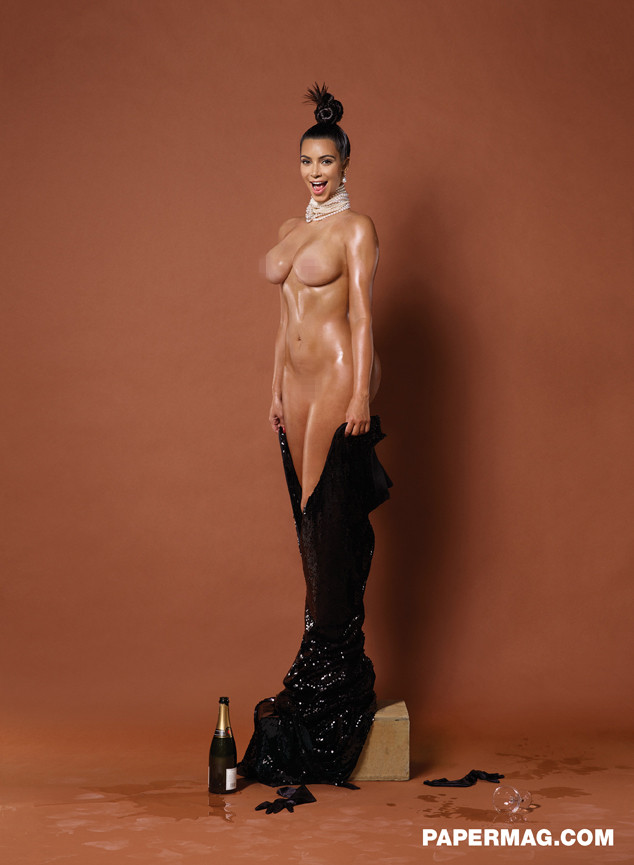 Jean-Paul Goude/Paper Magazine
Believe it or not, there's an actual interview behind Kim Kardashian's Internet-breaking, bare booty cover of Paper magazine!
In the latest issue of the mag, the 34-year-old Keeping Up With the Kardashians star gets very candid, especially when it comes to her 72-day marriage to ex-hubby Kris Humphries.
When asked about the very short-lived romance, Kim admitted, "It's just one of those life lessons that you have to learn, and it's OK."
Another life lesson that Kim has learned and come to terms with is the fact that she'll never be free of constant heckling from the paparazzi. "Literally every single day there's about ten cars of paparazzi literally waiting outside our homes," she tells Paper.