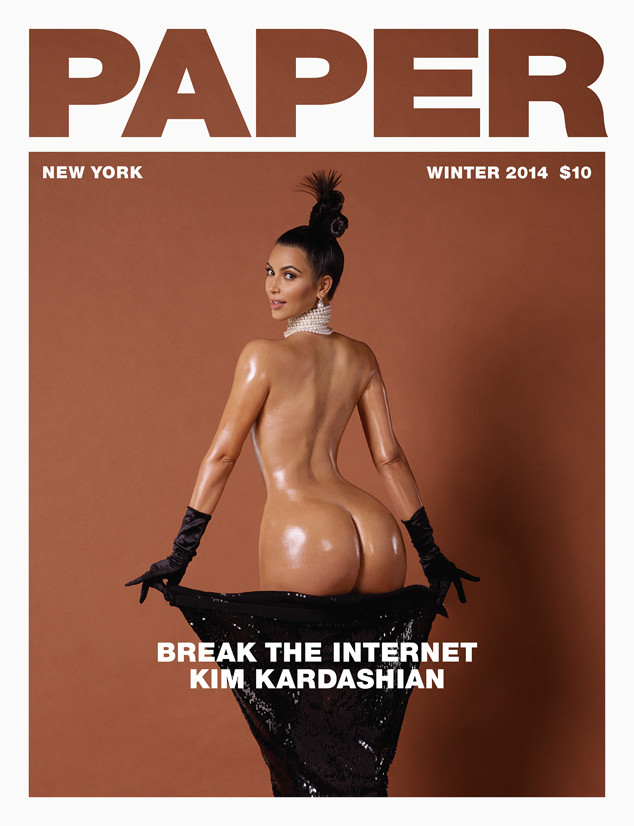 Jean-Paul Goude/Paper Magazine
Kim Kardashian has once again cracked her way into magazine-cover history.
Paper magazine kicked off the holiday season tonight with a boom-boom-pow, tweeting out its Winter 2014 cover featuring a butt-naked Kim, covered in oil and providing a head-on view of her bare backside as she casually emerges from a black beaded evening gown.
Her hair is up in a funky bun and her only other accessories are black satin gloves and a dramatic pearl choker. The 34-year-old E! star's waist is rendered all the more tiny in comparison with her perfectly peach-shaped buttocks.
"Break the Internet Kim Kardashian," the mag entreats (though what it really means is "make a meme, Internet...make a meme").
Meanwhile, that's only the after shot!