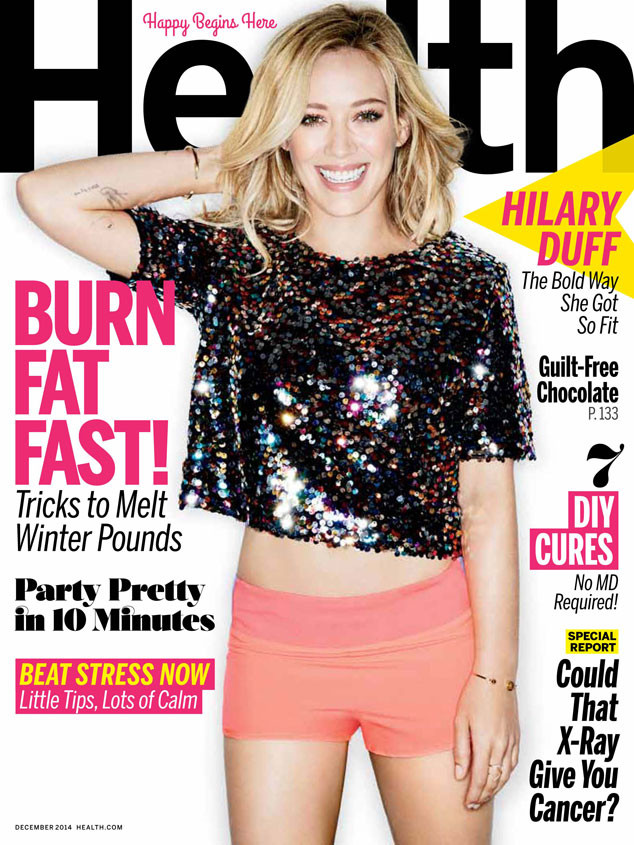 Health
Like many stars in Hollywood, Hilary Duff maintains a well-balanced diet and works hard to stay in shape, although she admits in the latest issue of Health magazine that she hasn't always had a healthy body image.
Confessing that her biggest health regret is "constantly worrying that my body is not good enough," the mother of 2-year-old Luca says it was tough to lose the baby weight in our skinny-obsessed society.
"The second I had Luca, I went to go get my hair blown out at the salon, and I hadn't stepped outside in, like, 15 days," Duff, who is currently prepping for the release of her first album in seven years, tells the mag. "I was learning how to be a new mom, and I needed to go get my hair done. Then they're like, 'Hilary Debuts Her Post-Baby Body!' I was like, I'm not debuting s--t right now. I'm just going on an errand run! There is way too much pressure on women these days. It took me a whole 10 months to build a baby."