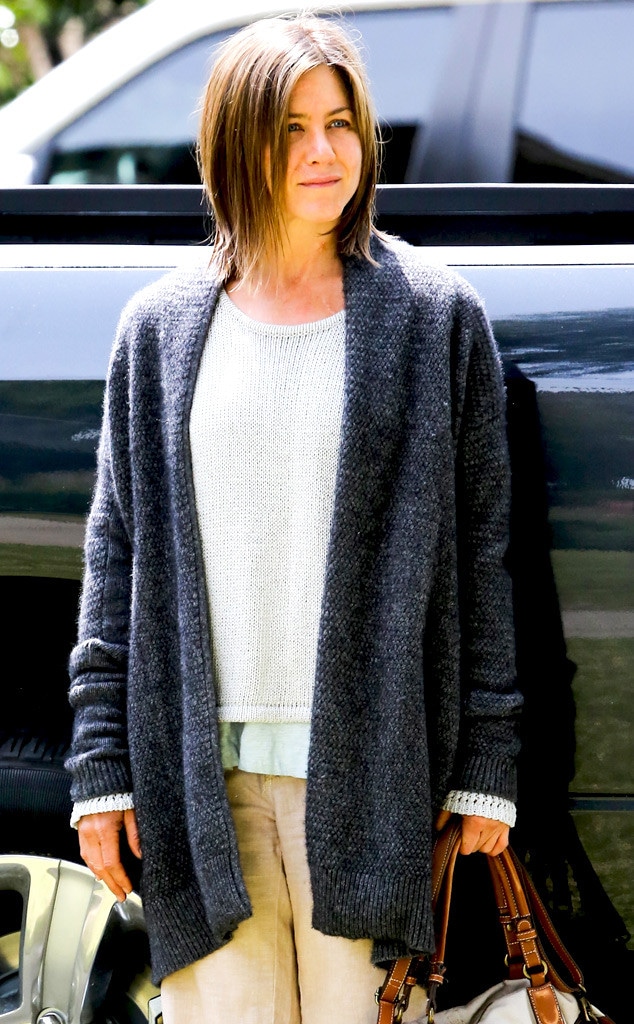 AKM-GSI
Most movie stars spend a lot of time in the makeup chair.
They're naturally good-looking, sure, but harsh lighting and high-def lenses are kind to no one. Jennifer Aniston got the rare chance to throw her foundation to the wind in Cake—and wearing no makeup during filming, she revealed Saturday at Deadline's "Contenders" panel, was "so fabulous, and so dreamy and empowering and liberating."
"The only time I had to sit in the makeup chair was just for scars," she added. And indeed, we've gotten several glimpses of Jen's character, Claire Simmons, with a prominent mark on her face. In the drama, which is already drawing Oscar buzz, Claire is in a support group for people who suffer from chronic pain. Presumably, the scar on her face is a lingering visible reminder of whatever accident or trauma she endured's the source of this pain. 
"When I read the script, I was ready to disappear." Jen said. "It was so empowering and liberating to just put scars on my face."
In the Daniel Barnz-directed movie, Jen's character delves into the life of another group member (played by Anna Kendrick) who commits suicide. Ultimately, she develops a relationship with her former group member's widower (played by Sam Worthington).
Other big names in the flick include Chris Messina, who plays the ex-husband of Jen's character, and Felicity Huffman, the leader of the support group. William H. Macy, Marianne Jean-Baptiste, Britt Robertson and Lucy Walters also star.
"It was just an embarrassment of riches," Jen gushed to The Hollywood Reporter of Cake's cast. "It was a dream come true [with] everyone that was coming aboard, one after the next."