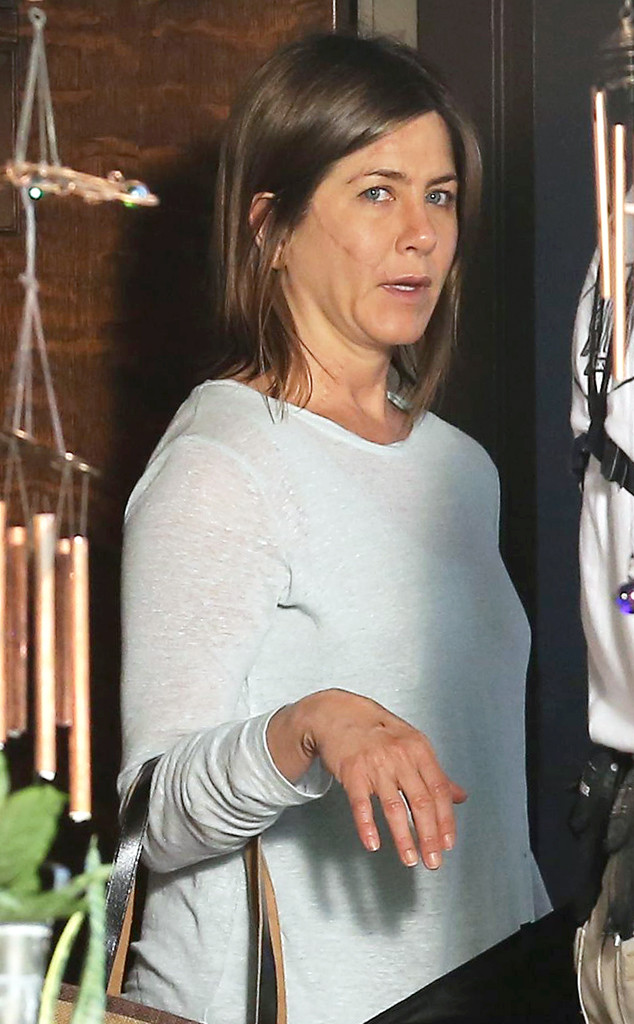 W Blanco/AKM-GSI
Jennifer Aniston's latest role is certainly of the no-frills variety.
Photographed on the set of the drama Cake, Aniston was wearing no makeup (or at least the kind of makeup that makes it look like an actress is wearing no makeup) except for a huge scar across her right cheek, there for her role as a woman in a support group for people who suffer from chronic pain.
Aniston's character, Claire, delves into the life of a member of her group (Anna Kendrick) who commits suicide and ends up developing a relationship with the late woman's husband, played by Sam Worthington. And the cake of the title isn't just proverbial—it's an actual offering baked by Claire for the widower.