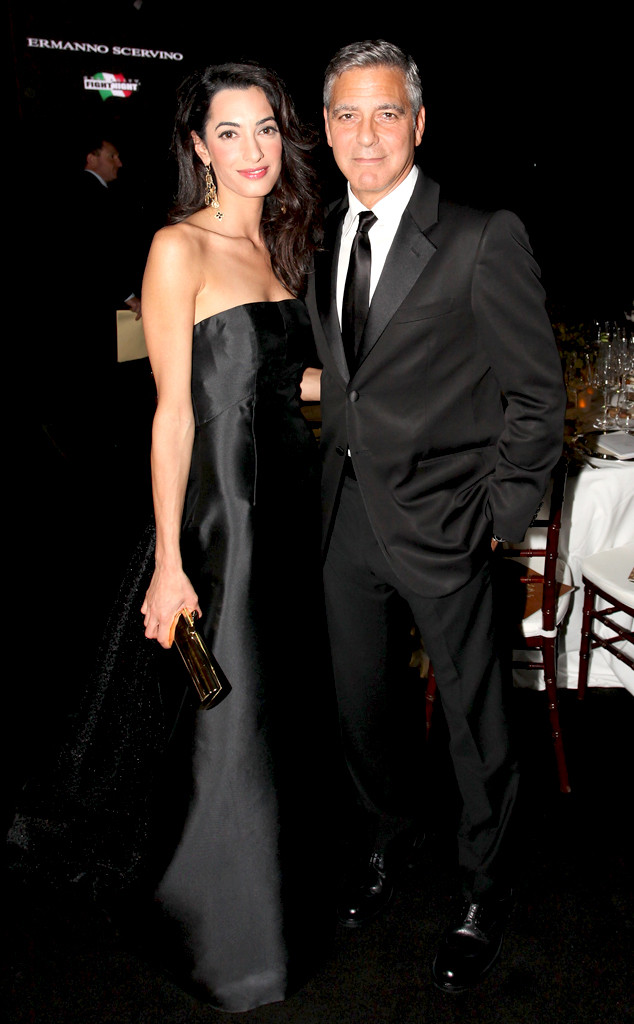 Andrew Goodman/Getty Images for Celebrity Fight Night
George Clooney may be the man who has everything, but his new wife was up for the challenge anyway.
E! News has learned that Amal Alamuddin has dropped some decent cash for a surprise newlywed gift that she bought for the actor, whom she married in Venice, Italy, just last month. The 36-year-old lawyer is currently in Greece working on a case, but sources tell us that she has ordered a shipment of handmade Murano cocktail glasses from Venice as a surprise for her hubby!
Her gift is extra-sentimental because she made sure to put in a request to buy the exact same glasses that they drank out of during their nearly week-long wedding celebration in Italy, and it certainly wasn't cheap.