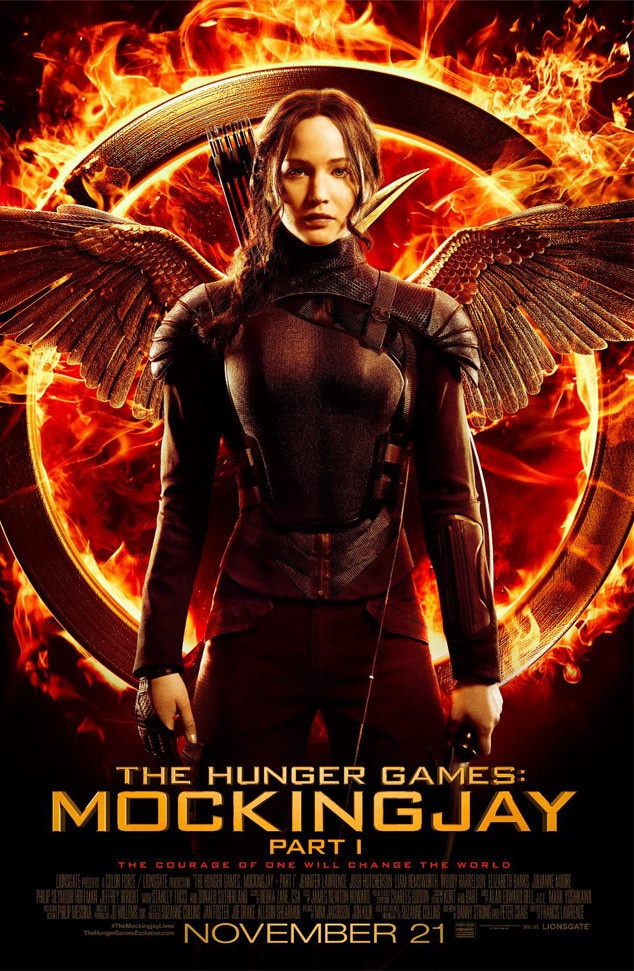 Lionsgate
The Hunger Games: Mockingjay—Part 1 movie trailer is only five days away, but Lionsgate is helping to tide fans over until then with a hot new poster featuring the one and only Katniss Everdeen!
In the fiery film art, star Jennifer Lawrence becomes the symbol revolution dressed in full uniform and Mockingjay wings. Lawrence boldly stares at the camera as red-hot flames dance around her. "Katniss has arrived. #TheMockingjayLives," the movie's Twitter account captioned a pic of the stunning new poster.
Get excited!
The studio also released a teaser for the upcoming trailer today. In the short clip, Katniss holds a single rose as a voice says, "Miss Everdeen, it's the things we love most that destroy us."
Meanwhile, E! News caught up with Mockingjay star Willow Shields at last night's Fashion Rocks event in NYC.
Shields, who plays Primrose Everdeen in the Hunger Games series, said of working with Lawrence, "She is truly incredible to work with. I could never work with anyone better. I worked with her for almost four years now and she is like a sister to me, like really family. She has kind of taken me under her wings from the beginning."
—Reporting by Jennifer Cooper