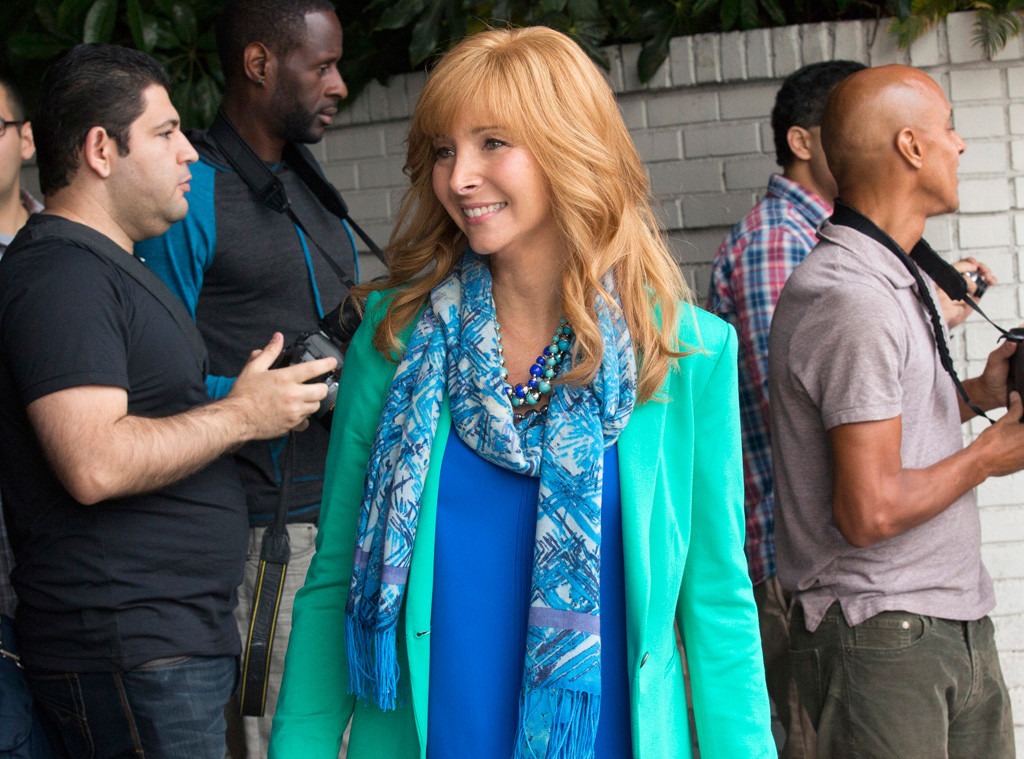 John P. Johnson/HBO
Valerie Cherish is ready for her Comeback. Again. The Comeback will return to HBO, nearly 10 years since it first premiered, for an eight-episode second season on Sunday, Nov. 9. Getting On and The Newsroom will join in on the November 9 fun.
The Newsroom kicks off its final season at 9 p.m., followed by The Comeback at 10 p.m. and the critical darling medical comedy Getting On at 10:30 p.m.
So yeah, November 9 is going to be a great day.
The Comeback stars and was co-created by Lisa Kudrow. She plays former sitcom star Valerie Cherish, who in the first season turned to reality TV as a means to stage a comeback to the spotlight. It was raw, awkward and hilarious. Kudrow was nominated for an Emmy for her work on the HBO comedy, but it was canceled following it first season. HBO is calling it a "limited comedy series," so you better get your dose of Valerie Cherish while you can! Malin Akerman and Kellan Lutz, who costarred in the first season, return for the new episodes.
Getting On stars Laurie Metcalf, Niecy Nash and Alex Borstein as beleaguered employees of an elderly extended care facility. The dark comedy hails from Big Love's Mark V. Olsen and Will Scheffer. It's unlike anything you've seen on TV before and you should be watching it.
The Newsroom's final season will be a six-episode swan song. Jeff Daniels, Emily Mortimer, Sam Waterston, John Gallagher Jr., Alison Pill, Thomas Sadoski, Dev Patel and Olivia Munn all return for the last season.