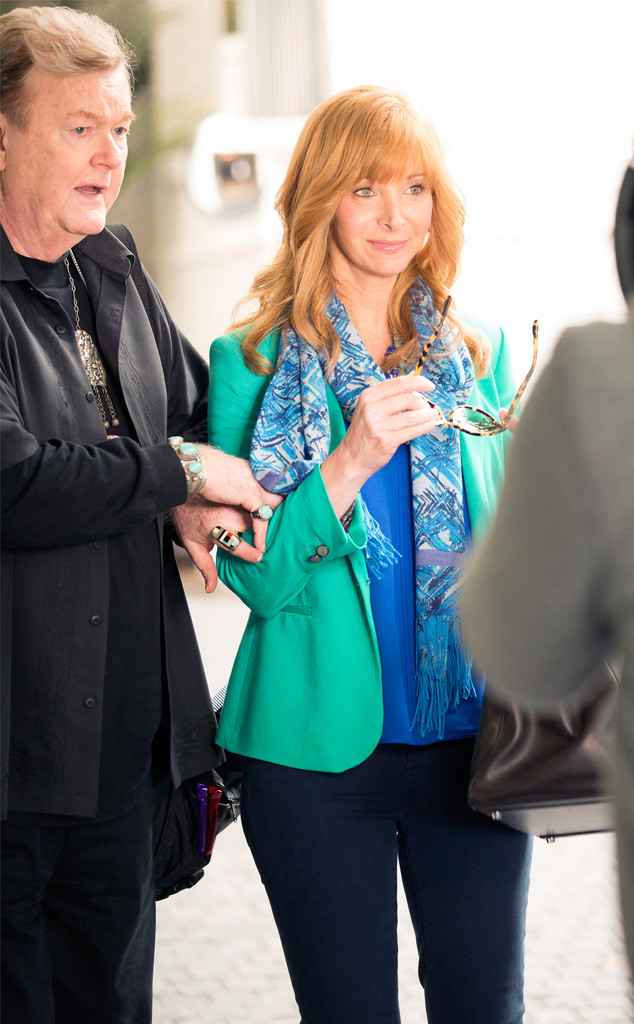 HBO/John P. Johnson
In a matter of months, Valerie Cherish, one of the best—yes, really, one of the best—TV characters of all time will return to our screens in The Comeback after almost a 10-year absence. The show premiered in 2005 and followed Valerie, a sitcom actor returning to the spotlight with a reality TV show and bit role on a multi-camera sitcom. The show received positive reviews, Emmy nominations and a cult-following, but lasted only one season. Until now.
Lisa Kudrow, co-creator and star of the HBO series, said she's feeling the pressure of bringing the fan-favorite redhead back. "Of course! A ton of pressure," she told E! News at a TCA Summer Press Tour party. "I still feel it, can't you hear it?"
Kudrow, who also stars in Showtime's Web Therapy and produces the Emmy-nominated Who Do You Think You Are?, talks about returning to the beloved character, balancing her workload and more.