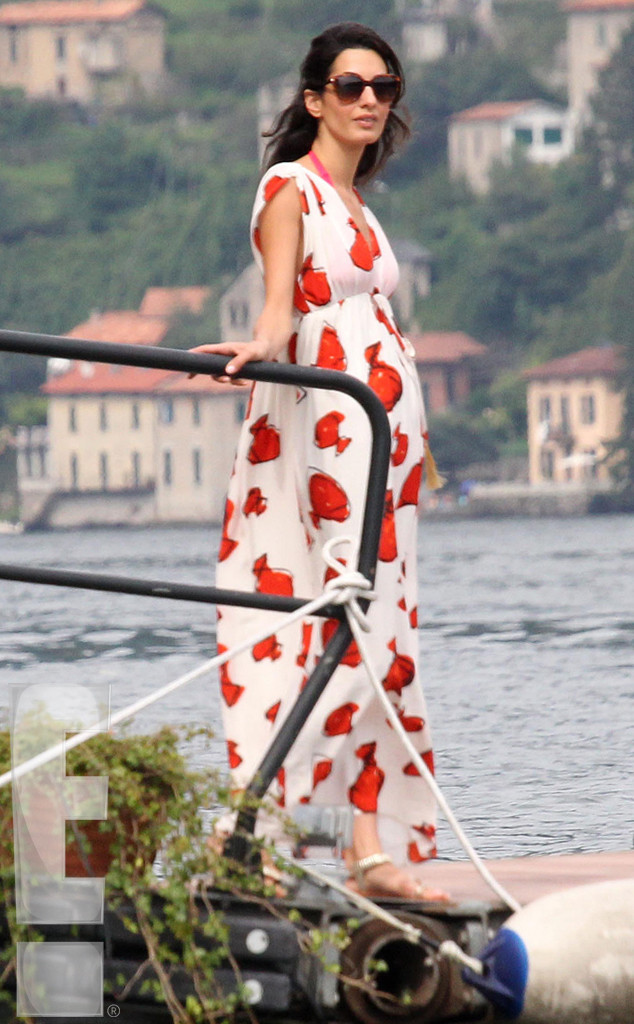 RAMEY PHOTO AGENCY
George Clooney and Amal Alamuddin are busy preparing for their wedding...
And that's it.
Alamuddin is not pregnant, Clooney's rep tells E! News.
So there you have it, all you bump-watchers out there who never met a woman in a maxidress that didn't make you wonder. Clooney and his fiancée have been the subject of tons of are-they-expecting speculation and more than a few magazine covers—seemingly just based on a few pics of the wind blowing through Alamuddin's dress!
In fact, the so-called evidence seemed to have disappeared by the time she visited Clooney on the set of the Nespresso commercial he was shooting in Italy a week ago. (Memo to the bride: She might just want to stand up a bit straighter, perhaps to avoid this rigmarole the next time around.)