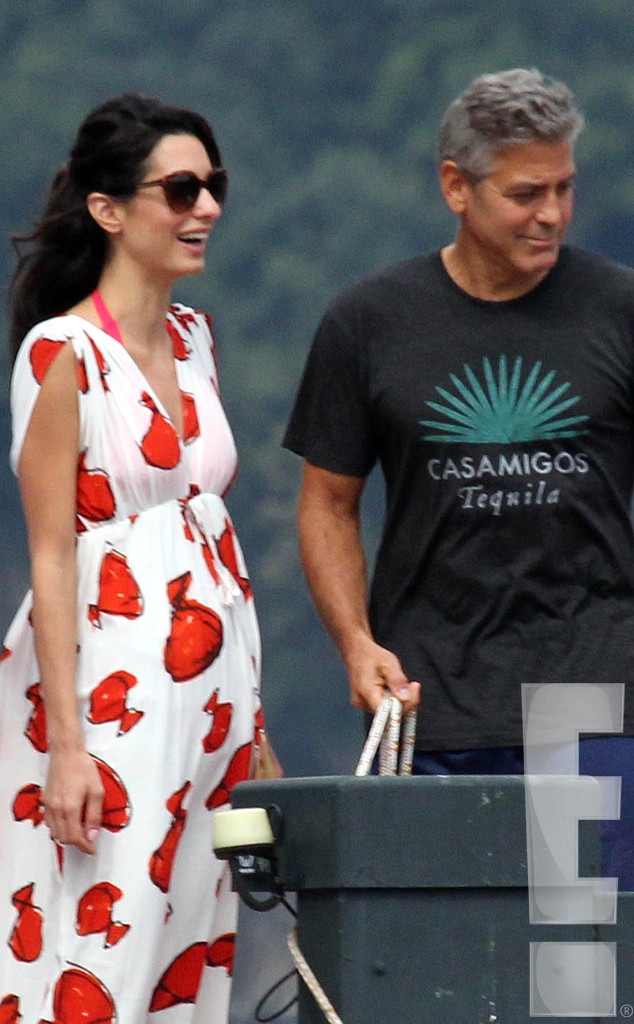 RAMEY PHOTO AGENCY
All hands are on deck for George Clooney's upcoming wedding to Amal Alamuddin—especially the groom's!
E! News has learned that "George is helping to plan everything" and that the Oscar winner "has been very hands-on" throughout the process.
A source adds that "everyone has been so impressed with how involved he is with everything" leading up to his special day.
"He really is a fantastic man, and it's very obvious from his actions how much he loves Amal."
The insider further dished that the British attorney's family has already given her romance with the Hollywood heavyweight their stamp of approval, saying, "Her family loves him. He is so incredibly devoted to her and has made a huge effort with everyone in her life."
Our source has also been told that the future Mr. and Mrs. Clooney are bound to start a family in the near future, saying, "Everyone thinks she will get pregnant very soon."
And seeing as though the nuptials are due to take place sometime around the end of the month, only time will tell what's in store for these two!
But what we do know now is that Clooney and his fiancée's big day will consist of multiple parts, with an event in both London and Lake Como.
The actor's close pals Matt Damon and John Krasinski are at the top of the guest list; but undoubtedly more famous faces will attend the highly anticipated bash.