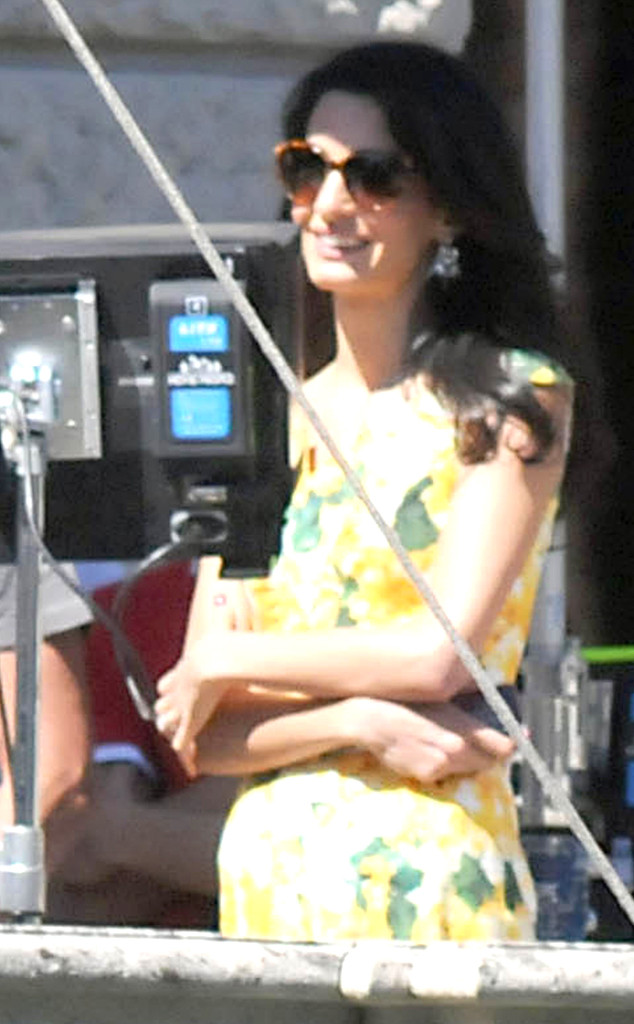 CHP/FAMEFLYNET PICTURES
Amal Alamuddin is paying a visit to George Clooney on set!
While the 53-year-old Oscar winner was busy filming a new Nespresso commercial in Cernobbia, Italy today, his gorgeous fiancée stopped by set to watch her man work.
Dressed in a colorful floral-print dress and sunglasses, the 36-year-old barrister was all smiles while watching her hubby-to-be film scenes for the ad. She also chatted with crewmembers who were working. Meanwhile, Clooney was suited up in a dark suit with a white shirt that was unbuttoned at the collar. The ageless actor looked handsome while filming with a cup of espresso in hand.