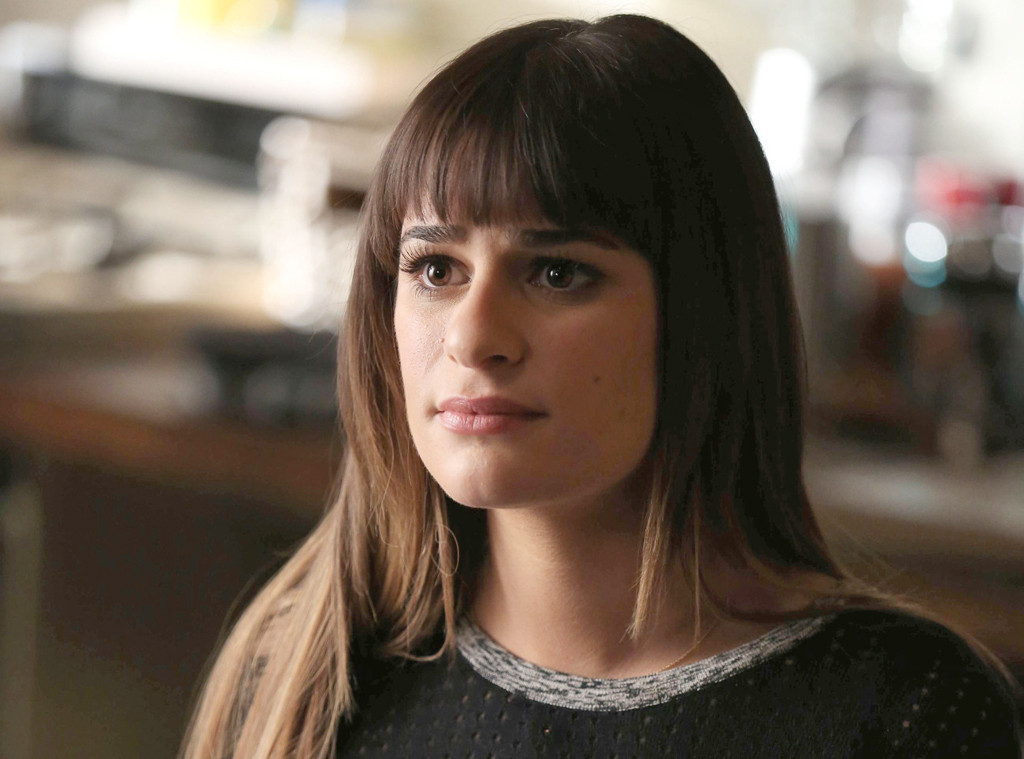 Tyler Golden/FOX
Before it ends, Glee is going back to where it all began. 
The Fox drama is set to wrap up its six-year run with a 13-episode final season, which will kick off at midseason, and will once again find Rachel (Lea Michele) as an underdog after failing to make it as an actress in New York. So long, Big Apple; hello, Lima!
Fox has just revealed some pretty major details about Glee's swan song, including why Rachel is back in Ohio, who's a series regular (and who's not!) and who we might see return for one final goodbye.
Here's everything you need to know about the final seasn of Glee:
1. Here's the main cast for the final season, per Fox: Lea Michele, Chris Colfer, Darren Criss, Dot-Marie Jones, Jane Lynch, Kevin McHale, Matthew Morrison, Chord Overstreet and Amber Riley. Yes, it looks like Mercedes is back with us on a full-time basis! Missing from the list is original cast member Jenna Ushkowitz.
2. Everyone is back in Lima, Ohio.
3. Rachel is the new Mr. Schuester (Morrison) as she returns to Lima after failing as a TV actress. Struggling  with her next move, Rachel decides to reinstate and lead the glee club at McKinley after discovering that Sue has banished the arts at the school. (Classic Sue!)
4. While not revealed what exactly they'll be doing, fans can expect to see Blaine (Criss), Sam (Overstreet) and Schuester all have surprising new gigs in Ohio
5. Already fretting over your favorite Glee star's name not being in the list of season six's main cast? Don't worry too much, as "other alumnae" will return to McKinley, Fox assures.
6. This, of course, includes the recently-married Naya Rivera will have a reduced role as she will no longer be a series regular. But a source tells us Santana will definitely be back in some capacity. 
7. In a surprising move, Max Adler is set to reprise the role of Dave Karofsky, the homophobic bully who turned out to be gay. And in an even more surprising move, we're hearing he will be Blaine's love interest and is set to appear in at least four episodes. Sorry, Klaine fans. (We still have faith those two are endgame.)
8. Making up Rachel's new New Directions? Five new McKinley sophomores, including twin Cheerios Mason and Madison, who are both super-positive and weird, and football stud Spencer, who is "post-Glee gay." Rounding out the glee club will be the unconventionally pretty and drily funny Jane, who joins New Directions after she's turned away by the Warblers, and the shy and chubby Roderic, the show's new underdog who has a voice like Otis Redding.
Glee's final season will air at midseason on Fox.