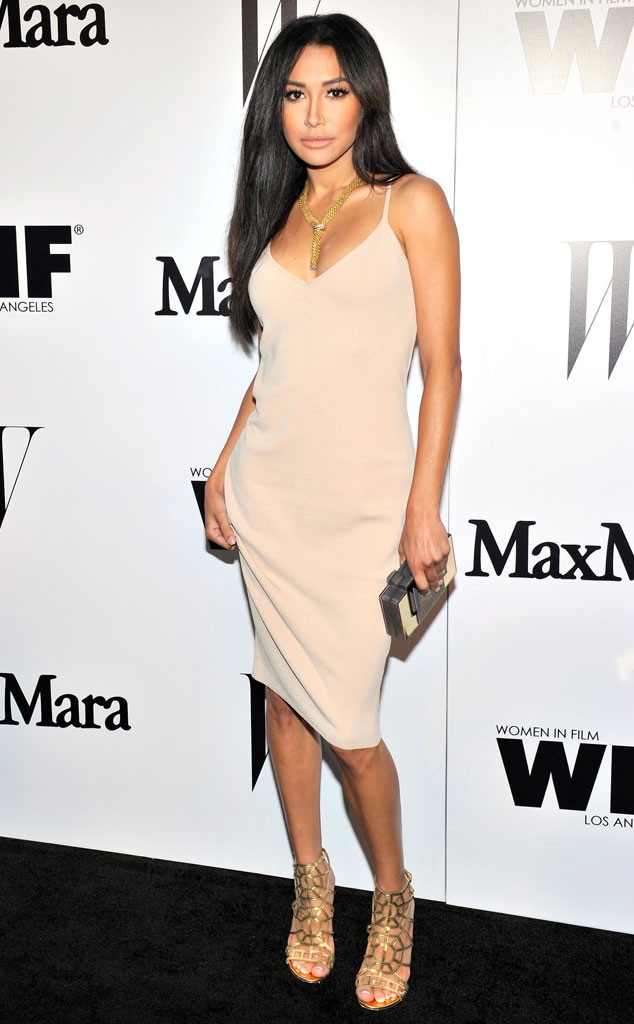 Donato Sardella/Getty Images
Where will Brittany get her sweet lady kisses from now?
That is the question as sources confirm to E! News that Naya Rivera (Santana) will not return to Glee as a full-time series regular for the show's final, sixth season.
Rivera will, however, return on a recurring basis, for an undisclosed number of episodes.
Glee insiders confirm that the reduced status came at Rivera's request, and the producers and network obliged in order to keep her happy.
Though rumors were swirling weeks ago that Rivera was "fired" after an on-set spat with Lea Michele, multiple sources tell us that Rivera's status change has nothing to do with any on-set drama with Lea.
"Naya wants to have more time to explore her music and other endeavors," says one source close to the actress.
Glee will have an extended hiatus this year, and return midseason, in 2015. Though the series originally was slated for 22 episode, the number may be reduced for the final run.
Will you miss Naya on Glee? Hit the comments...
(And no. This is not a Twitter hack!)
TVLine first reported the news of Naya's new status.