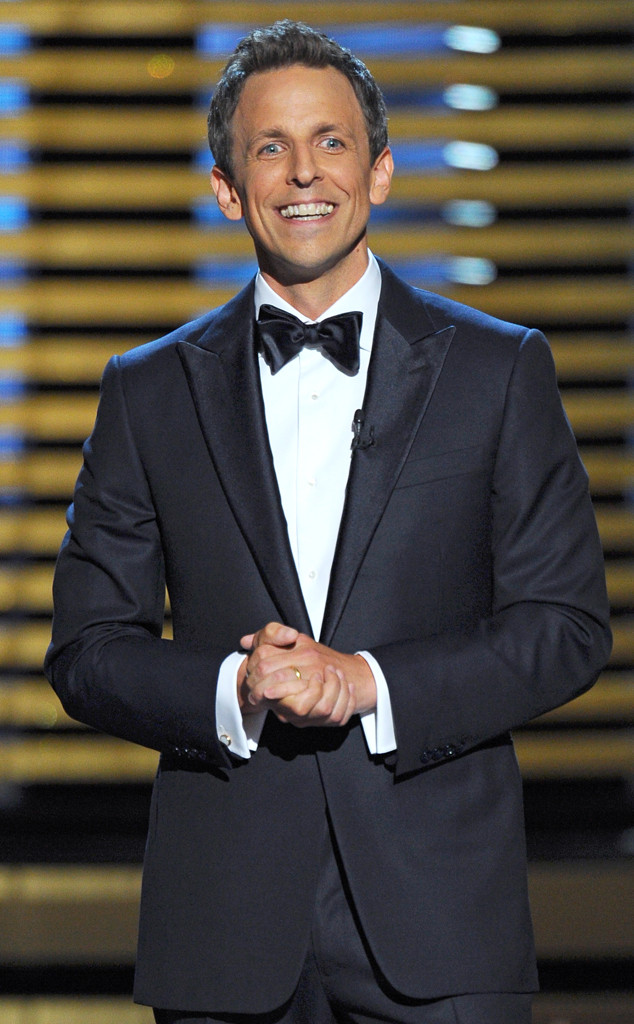 Vince Bucci/Invision for the Television Academy/AP Images
Hollywood's first awards show of the new season is upon us!
Tonight marks the 2014 Emmy Awards, bringing all of TV's biggest stars together under one roof to honor some of the best performances of the past year, and along with that, there's plenty of laughs, a few awkward moments and probably some tears.
So let's talk about some of the best and worst moments of the show!
Best Opening: Host Seth Meyers gave viewers a strong opening, being his playful self and joking about the MTV VMAs, the Emmys schedule change and some of TV's biggest shows—including How I Met Your Mother, Orange Is the New Black and Duck Dynasty—to start the night off.
Best Strut: Beyoncé was at the Emmys, y'all! Just kidding, it was Amy Poehler pretending to be Bey like the rest of us. (Get it, girl!)