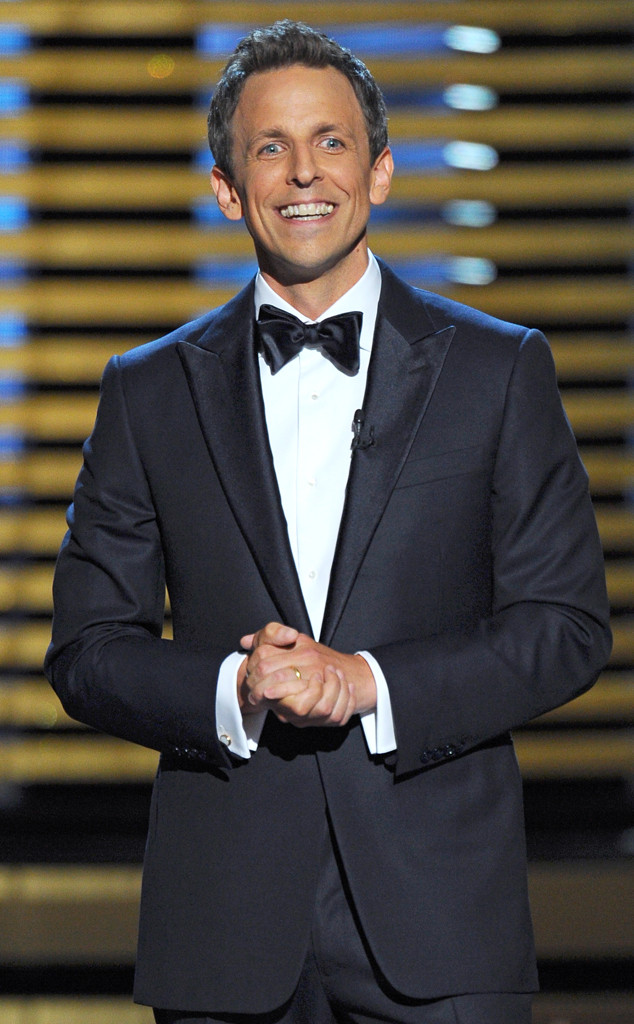 Vince Bucci/Invision for the Television Academy/AP Images
He's no Amy Poelher or Tina Fey (join the club, and that club sucks), but Seth Meyers' opening monologue at the 2014 Emmys still got enough laughs to kick off this atrociously boring (thus far) evening.
Why did his bit work so much? All his digs at network television and the TV industry itself. Oh, and one more dig at the How I Met Your Mother finale, because we can never have enough of those.
Here's our official ranking of all the jokes Seth Meyers fired off during the Emmys opening: