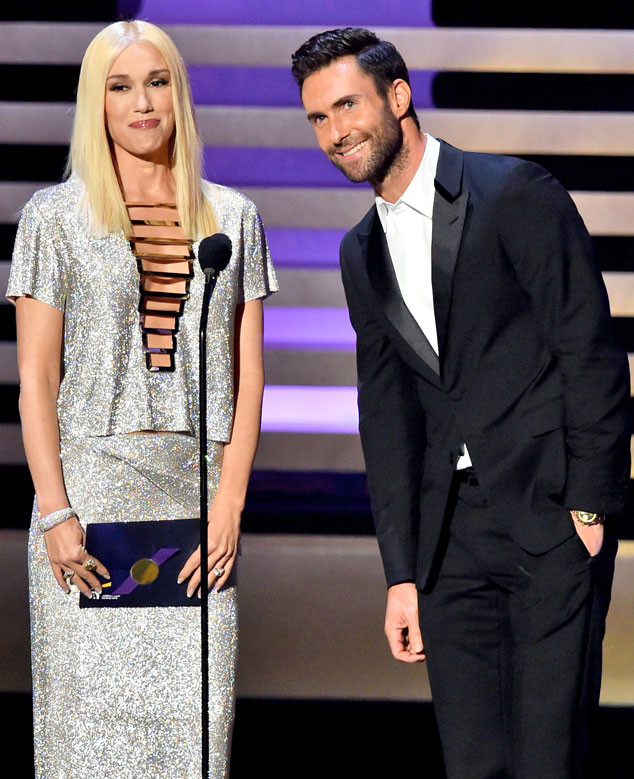 Kevin Winter/Getty Images
Is Gwen Stefani the new John Travolta?!
While presenting at the 2014 Emmy Awards tonight, the 44-year-old No Doubt singer announced Stephen Colbert as the winner of Best Variety Series but mispronounced his name while trying to say his show "The Colbert Report" (à la the Adele Dazeem hiccup).
While we're not exactly sure what word Stefani said, it sounded something like "Colbore" or "Colboar." Oops!
Naturally, Twitter erupted with comments from viewers who caught the funny butchering of Colbert's name. Listen to the funny flub for yourself!