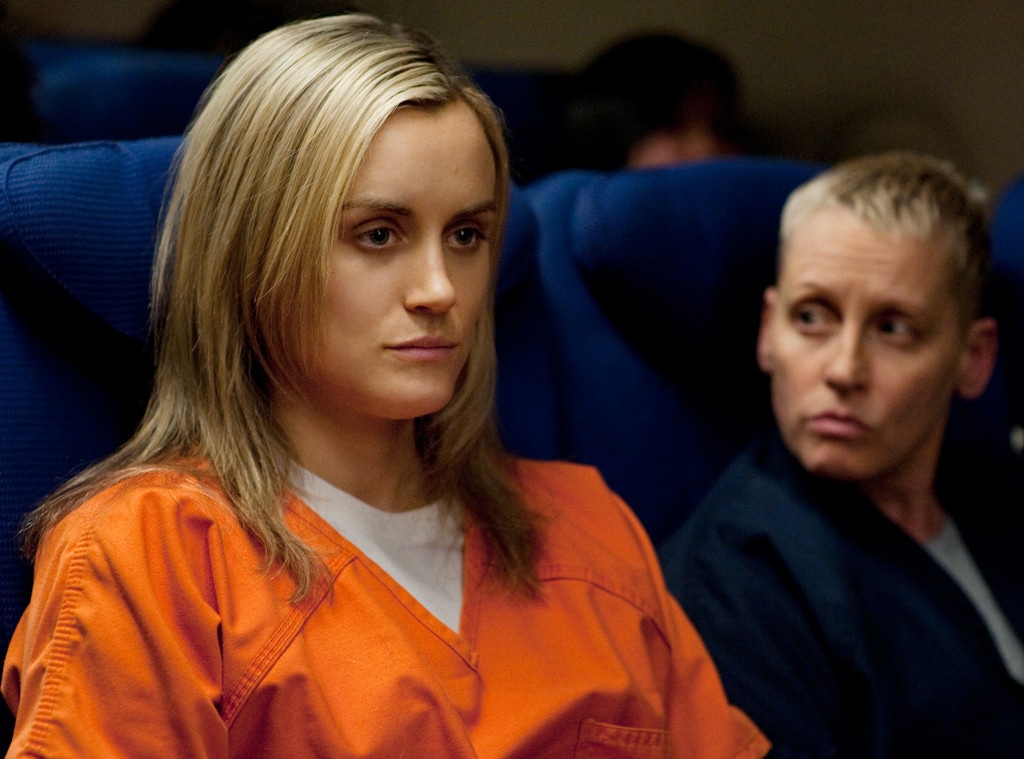 Netflix
Orange Is the New Black is bringing back a familiar face for season three. E! News has confirmed Lori Petty, you may know her as Tank Girl or Kit from A League of Their Own, will return to the Netflix series.
Petty appeared briefly in Orange Is the New Black in season two when her character Lolly befriended Piper (Taylor Schilling) in the premiere episode on a flight from New York to Chicago. No word on whether the character's ear Vaseline will return.
Entertainment Weekly first reported on Petty's return to the series.
Jessica Miglio for Netflix
Petty's other credits include Free Willy, House and Prison Break. Other season three guest stars include Fringe veteran Blair Brown and Mary Steenburgen. Steenburgen will play Pornstache's mom. Pablo Schreiber, who played Pornstache in the first two seasons, confirmed he will not return for the Netflix dramedy's third. Comedian Mike Birbiglia has also booked a guest role on the series.
Orange Is the New Black is up for several Emmys at the 2014 ceremony, including Best Comedy. Uzo Aduba, Suzanne "Crazy Eyes" Warren on the series, took home the trophy for Outstanding Guest Actress in a Comedy Series.
Tune in Monday, Aug. 25, to E! Online's Emmys Red Carpet Livestream at 5:55 p.m. ET/2:55 p.m. PT and E!'s Live From the Red Carpet show at 6 p.m. ET/3 p.m. PT