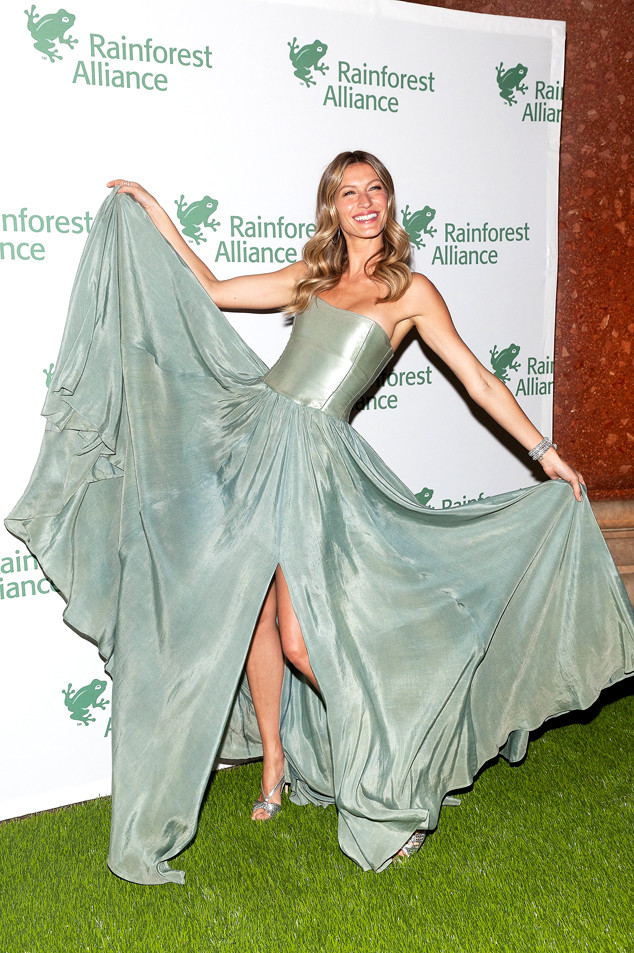 D Dipasupil/FilmMagic
Nobody has a view from the top quite like Gisele Bündchen.
Forbes has come out with its annual list of the world's highest-paid models for the 2013-2014 year, and it is once again (dramatic drumroll, please) none other than Gisele.
The 34-year-old Brazilian supermodel made a reported $47 million this year. And if that's not enough to wrap your head around, here's some even more math for you: All of the 21 models on the list made a combined $142. A huge chunk of that 21-piece pie is Gisele's earnings.
This marks the eighth year in a row that Gisele has been the highest-paid model in the world. So how is she pulling in so much cash? Lucrative ad campaigns. Gisele has contracts with Chanel, H&M, Carolina Herrera, as well as lending her face to brands like Pantene.