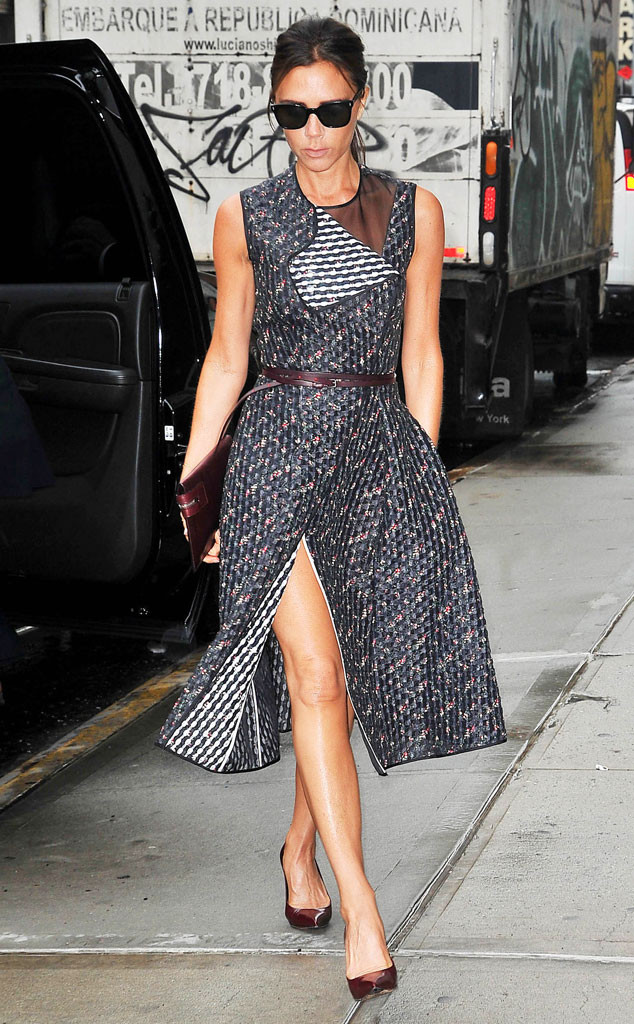 Javier Mateo/startraksphoto.com
Pop quiz: If you could raid the closet of one celebrity, who would it be? If you answered Victoria Beckham, let's just say we wouldn't be shocked.
Well now your closet-raiding dreams can be a reality. Beckham is partnering with The Outnet, and she's selling more than 600 of her own personal items, with a percentage of the proceeds benefitting mothers2mothers, a nonprofit devoted to helping mothers living with HIV.
And if 600 pieces sounds like a massive amount of clothes to lift straight from your closet, we're guessing it's just a drop in the bucket for fashion designer Victoria. Christie's has valued the clothing (the value amount has not been specified), and the sale will run from August 20 to 25 on The Outnet.