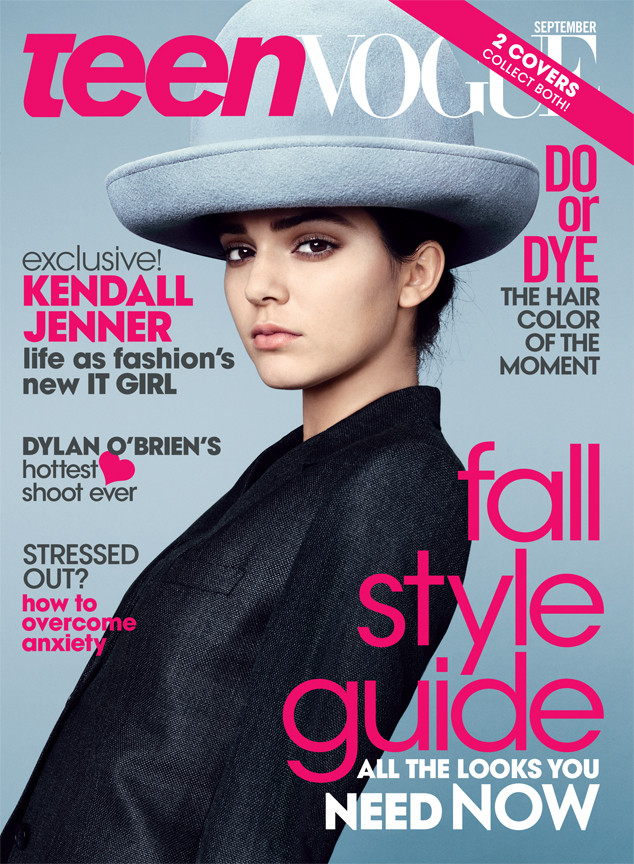 Teen Vogue/Emma Summerton
Hold on to your supersize Pharrell hats! Kendall Jenner has scored yet another major fashion feat. The E! star has snagged the cover of Teen Vogue magazine—and not just any issue, the September issue.
And since it's the biggest edition of the year, the publication is releasing two versions of the cover. One shows the 18-year-old looking quite youthful in a silver embellished dress, holding a solo daisy over her shoulder. The other cover features the Kendall that we have grown to know in the last year: a fierce supermodel-in-training, pulling off an oversize hat and blazer like a total pro.
We're not even going to ask you to pick a favorite because they are both gorgeous!