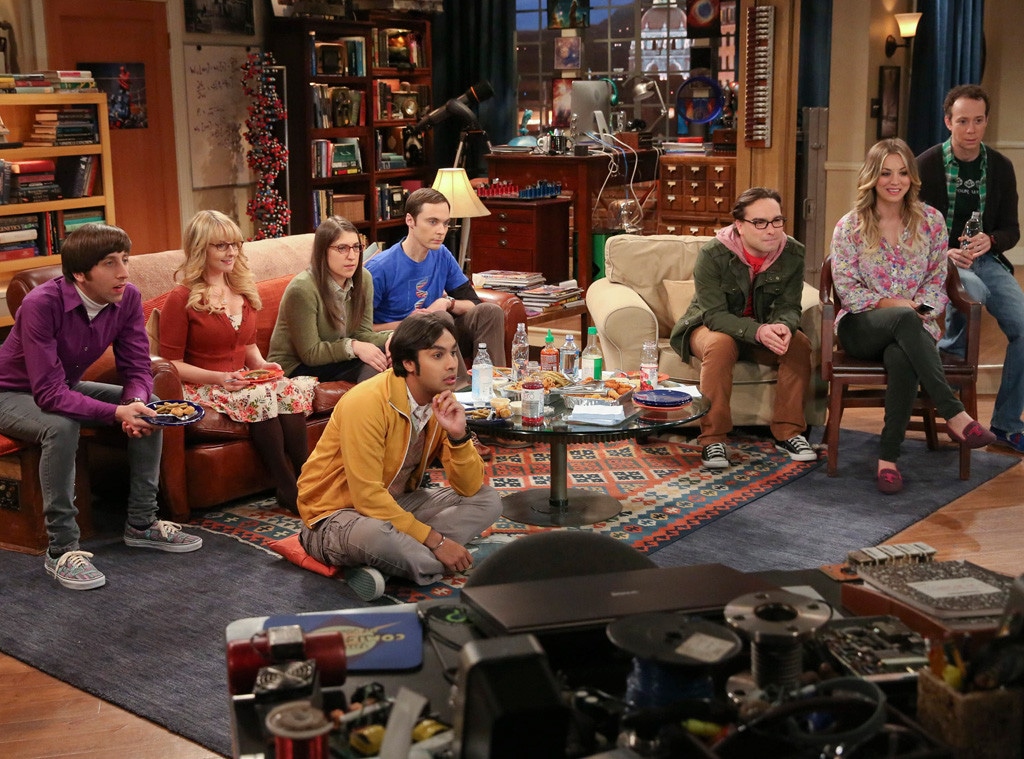 Michael Yarish/CBS
The Big Bang Theory contract standoff continues and has forced production on the new season to be postponed. E! News has confirmed the CBS comedy has delayed the start of season eight as stars Jim Parsons, Johnny Galecki, Kaley Cuoco-Sweeting, Simon Helberg and Kunal Nayyar all remain without new contracts.
"Due to ongoing contract negotiations, production on The Big Bang Theory—which was originally scheduled to begin today—has been postponed," Warner Bros. TV, which produces The Big Bang Theory, said in a statement.
CBS renewed the hit drama for three more seasons—all the way through season 10—in March. Earlier in July CBS boss Nina Tassler told reporters at the 2014 TCA Summer Press Tour that she wasn't concerned about The Big Bang Theory contract standoff.
"We're feeling very confident that everything will work out," she said. "These deals manage to get done miraculously somehow year after year."
A source told E! Online the three leads—Parsons, Cuoco-Sweeting and Galecki—are targeting "Friends money." When Friends ended in 2004 each of its six leads were making $1 million per episode. Helberg and Nayyar are also said to be looking for big raises. Mayim Bialik and Melissa Rauch, who weren't series regulars from the beginning, previously signed new deals.
Creator Chuck Lorre told E! News everything will work out.
"It will be fine," Lorre said earlier this month. "Warner Brothers has done this before. Everybody should be very successful and happy and rich. They earned it. It's a great cast. Great cast. It's their time."
The Big Bang Theory is set to return on Monday, Sept. 22 at 8 p.m. before reclaiming its Thursday timeslot later in October.