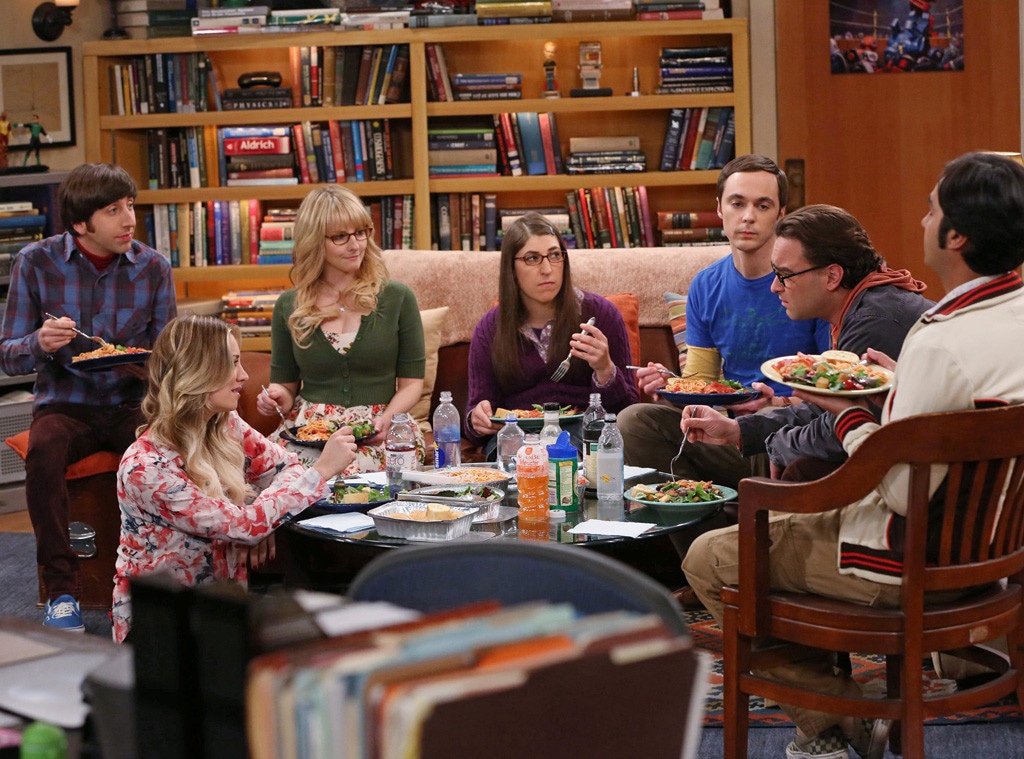 Michael Yarish/CBS
Step aside, Monica, Chandler and the gang!
The Big Bang Theory might become the next sitcom ensemble to earn $1 million per episode.
Stars Kaley Cuoco-Sweeting, Jim Parsons and Johnny Galecki are currently negotiating contracts for their upcoming eighth season, and a source close to the talks confirms to E! News they are going after "Friends money." When Friends bowed out in 2004, the six stars were each making $1 million per episode.
We chatted with TBBT creator and executive producer Chuck Lorre, who tells us he isn't concerned about the negotiations, even though the studio has less than two weeks to finalize a deal before production begins July 30.
"It will be fine," Lorre said, adding that "Warner Brothers has done this before."  The studio and stars went through a similar 11th-hour renegotiation the last time their contracts were up in 2010. 
"Everybody should be very successful and happy and rich," Lorre added. "They earned it. It's a great cast. Great cast. It's their time."
Earlier this year, The Big Bang Theory was picked up for a whopping three more seasons by CBS, but the actors' deals were not in place for seasons eight through 10.
CBS president Nina Tassler also said Thursday at the 2014 TCA Summer Press tour that she's not too worried about the talks.  
"We're feeling very confident that everything will work out," she said. "These deals manage to get done miraculously somehow year after year."
The Big Bang Theory is scheduled to premiere its eighth season Sept. 22 on CBS.