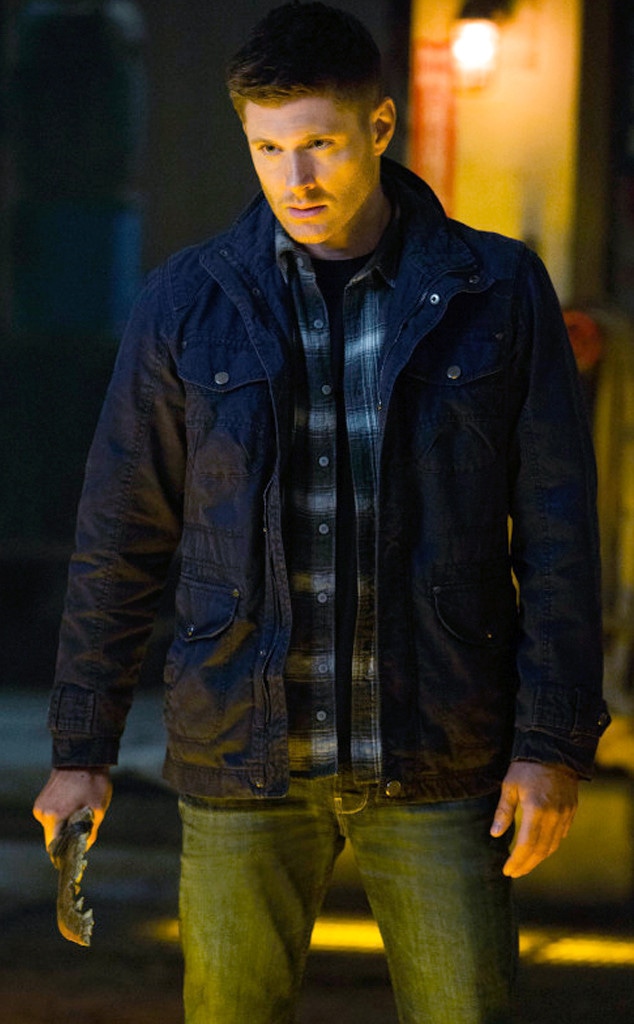 Jack Rowand/The CW
Supernatural fans, prepare to get to know Demon Dean very well.
Ten seasons in and the CW hit has managed to introduce yet another version of one of the Winchesters brothers to viewers: Dean (Jensen Ackles), the demon edition, who we were first introduced to in the season nine finale's last scene. And yes, he'll be around for a while, with Sam (Jared Padalecki) hot on his black-eyed trail. 
"You'll be seeing him for a good handful of episodes," showrunner Jeremy Carver told E! News at the 2014 Summer TCA Press Tour, adding that Double-D (Can we call him that? No? OK!) is going to be "different" than what fans are probably expecting. 
So what is Dean like as a demon then? Well, it's complicated.
"There are probably more shades to the Demon Dean than maybe what you would expect of a person who has just gone dark," Carver previewed. "He's a demon, as they say, with feeling. As dark as he is, he's aware of how dark he is. It's very complicated.
"It's not going to be quite as you expect," he continued. "So the first frame you see of Dean, it's not what you're going to be expecting to see. Or what Sam might be expecting to see."
And Season 10 will find "Sam on the hunt for his brother," but is the hunt to save him or to, you know, take him out? (Hey, it's the family business!)
Carver said viewers will see that "what happened in the beginning of season eight, when Sam actively didn't look for his brother and the beginning of season 10 is the parallel opposite of that. Sam is very much on the hunt to understand what happened to his brother."
But he's not the only one, as Carver teased during the show's panel, "There is another mysterious character who is on the same hunt."
Supernatural returns Tuesday, Oct. 7 on the CW.