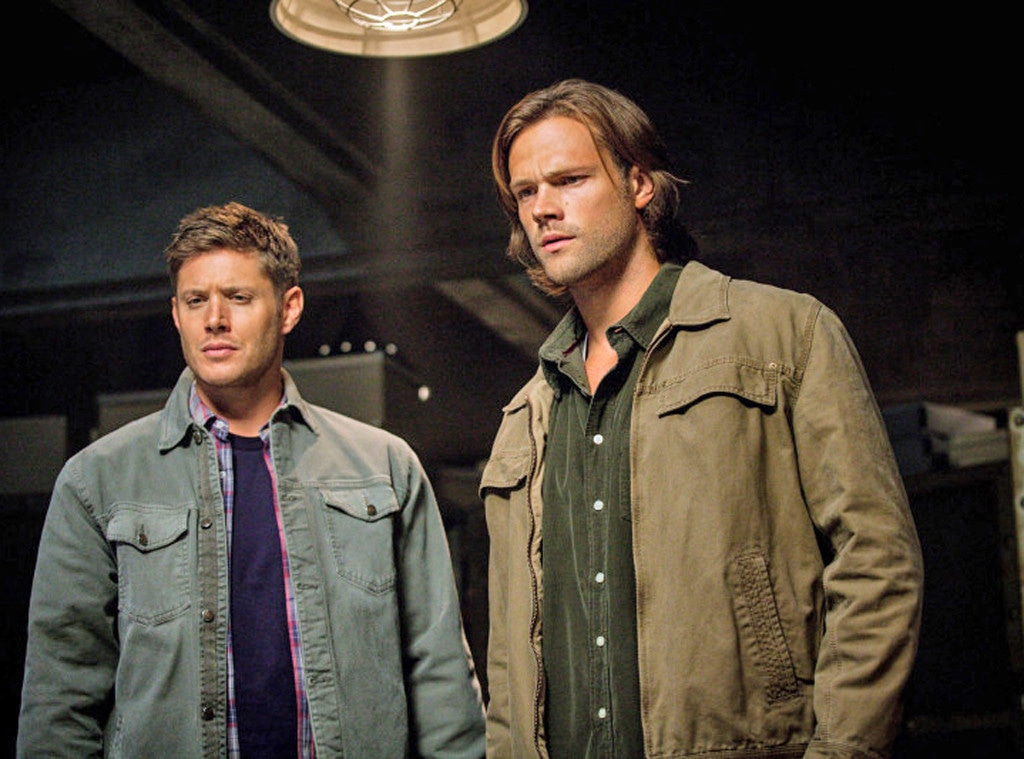 Liane Hentscher/The CW
Are Jensen Ackles and Jared Padalecki singing on Supernatural?! 
The CW hit is tackling a major first in Season 10: At the 2014 Summer TCA Press Tour, showrunner Jeremy Carver revealed to E! News that Supernatural's 200th episode will be something of a "musical-ish" episode, which the longrunning series has never done. Feel free to take a moment to bask in the sheer awesomeness of this idea.
"I think it'll be one of the more amusing and engaging episodes we've done in a while. I think we can safely call this a meta episode," Carver previewed of the milestone outing, which will be the fifth episode of the new season. "We're going pretty meta. I would just describe it as something of a love letter to our fans and there will be songs."
Of course, we had some immediate follow-up questions:
Are Jensen and Jared singing? "I cannot comment any further than that. [Laughs.]"
Will there be dancing? "Potentially."
Is it just one song? "There will be more than one song."
Will they be original songs or covers? "There will be a little of both. It's just going to be real fun and it's a real celebration of the show and particularly the fans of the show."
Of course, Supernatural wouldn't be the first TV series to tackle a musical episode: Grey's Anatomy was the most recent series to get its song and dance on to mixed reviews, but the most famous musical episode, of course, was Buffy the Vampire Slayer's "Once More With Feeling." Other series to do musical episodes include Scrubs, How I Met Your Mother and Fringe.
Supernatural's 10th season premieres on Tuesday, Oct. 7 on the CW.