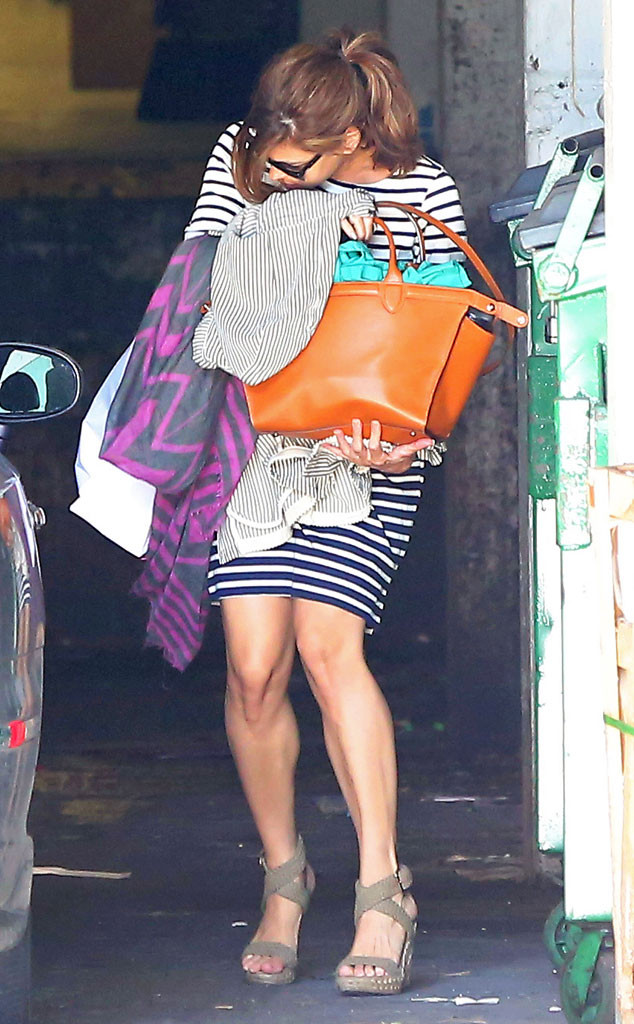 Chiva/INFphoto.com
Sorry, Eva Mendes watchers, you're not ready for this belly.
Following recent reports that she is expecting her first child with boyfriend Ryan Gosling, the 40-year-old actress likely been bumped higher on the priority lists of paparazzi. Judging from a recent snap, the actress is definitely carrying some extra baggage.
Mendes was photographed on Thursday, July 10, turning her head away and shielding her stomach with a giant tan shopper-style handbag, which she carried with both hands, and several pieces of clothing draped inside and around it. Did we mention she's balancing all of this while walking on (adorable) crisscross platform sandals?