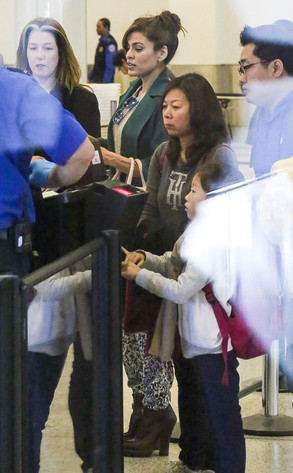 INFphoto.com
Is Eva Mendes pregnant?!
Rumors hit the web earlier today claiming that the 39-year-old actress recently went through security at LAX Airport in L.A. and refused to go through a body scanner because "she's pregnant."
However, a rep for the actress tells E! News, "She has never gone through the scanners at the airport; she has always elected to be hand-checked instead." Additionally, a source tells us that Mendes never said anything about being pregnant while going through security.