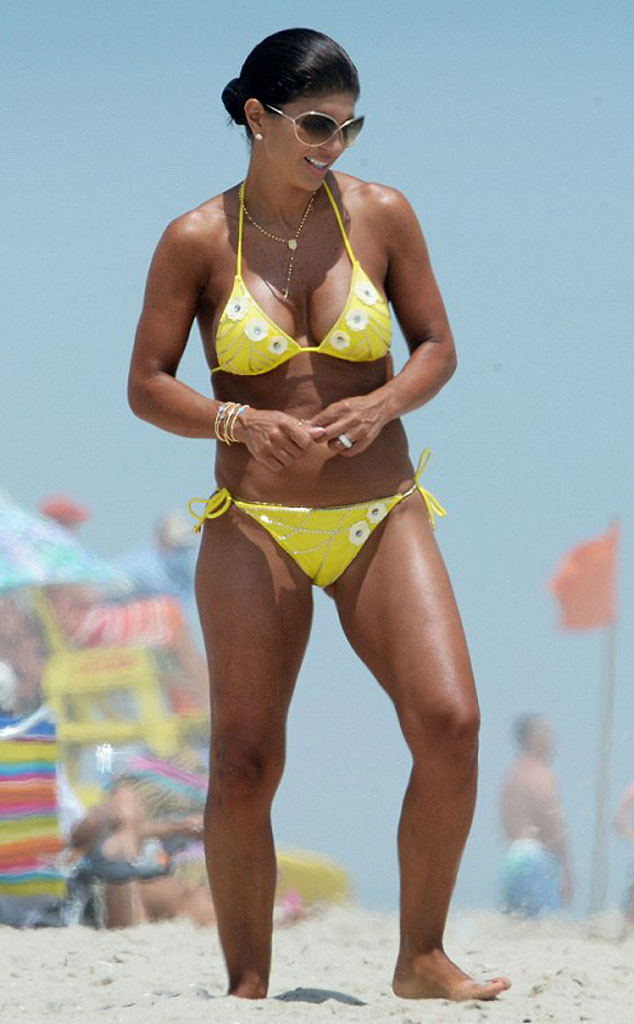 Jason Winslow / Splash News
If the Bronze Age should come again, Teresa Giudice will be ready.
The Real Housewives of New Jersey star has apparently spent a fair amont of time in the sun already this summer—either that, or she's been logging long minutes in the tanning bed or popping for spray tan upon spray tan.
Let's just say...boy, is she tan!
And Teresa is as fit as ever, the 42-year-old mother of four showing off her impressive beach body in a skimpy yellow string bikini at the Jersey Shore yesterday.