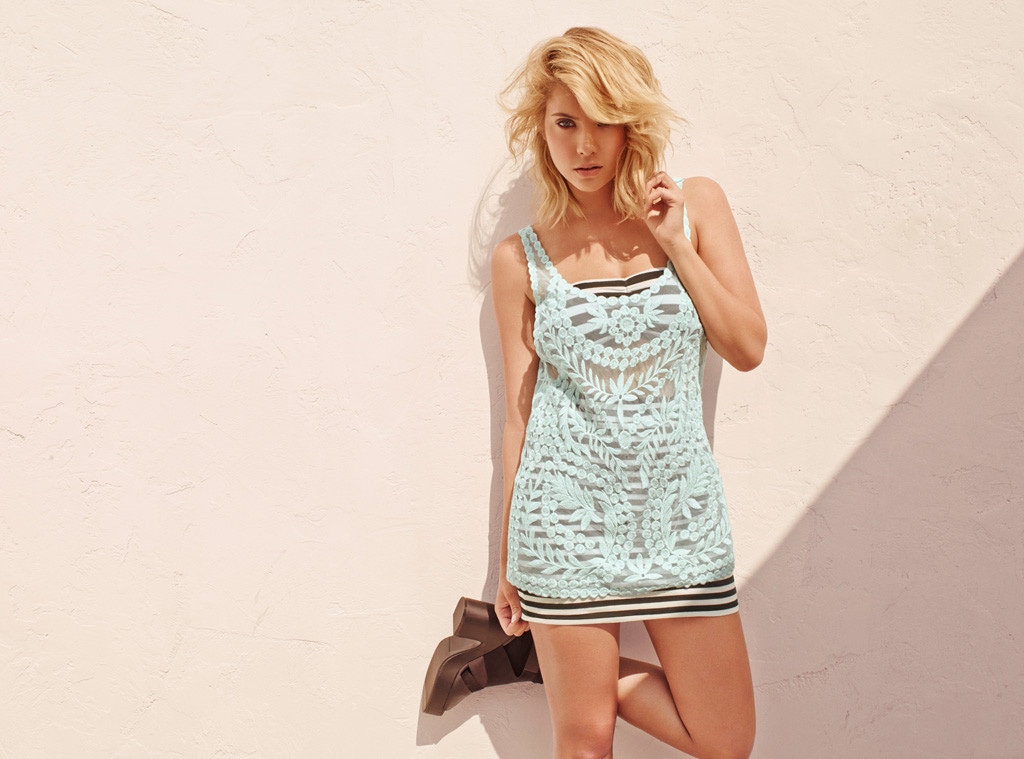 H&M
No lies about it—snagging Ashley Benson's style has never been easier.
H&M released its Divided summer line in stores today along with the all the hot campaign pics, featuring an effortlessly beautiful Benson. The trendy hot weather line is inspired by the Pretty Little Liars stars' personal style, incorporating her own laid back look with a feminine twist.
"These outfits represent my style very well," Benson dished on the brand's website. "I love high-waisted skirts, skinny jeans and loose tops."
But onto the really good part—the California cool collection is the bargainista's dream come true. The delicate lacey top Benson rocks in the ads rings in at a wallet-friendly $29.95. Add on the black-and-white striped skit Ash has paired with the look, and it'll only set you back another $5.95. And as for that ultra-chic mint crop top? Only $4.95!
See you at the checkout.