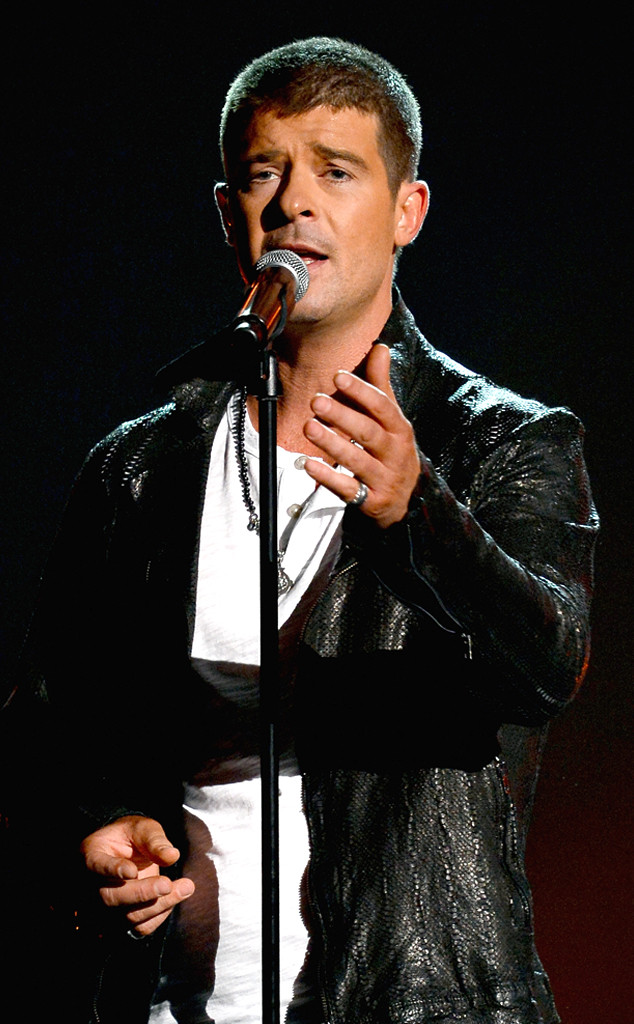 Ethan Miller/Getty Images
In 2013, Robin Thicke rose to international stardom ... and came under fire over what critics described as a "sexist" music video for "Blurred Lines," as well as a now-infamous raunchy performance with Miley Cyrus at the MTV Video Music Awards. Now, about a year later, the pop singer is looking back at both controversies more clearly.
The 37-year-old spoke about the issues with CBS Sunday Morning in an interview set to air on July 6, almost a month after he and estranged wife Paula Patton would have celebrated their ninth wedding anniversary. Thicke is promoting his new album Paula, named after the actress, mother of his 4-year-old son Julian, and has been vocal about his desire to reconcile following their Feb. 24 split announcement.
"I saw a guy who needed to be humbled a little bit," Thicke told CBS Sunday Morning, when asked what he saw when he looked at himself in the mirror amid the "Blurred Lines" backlash. "Because I think you strive for so long for an accomplishment like what happened last year, and then you get it. And then you don't know how to juggle it, you know. And all of a sudden, the balls are all over the floor."