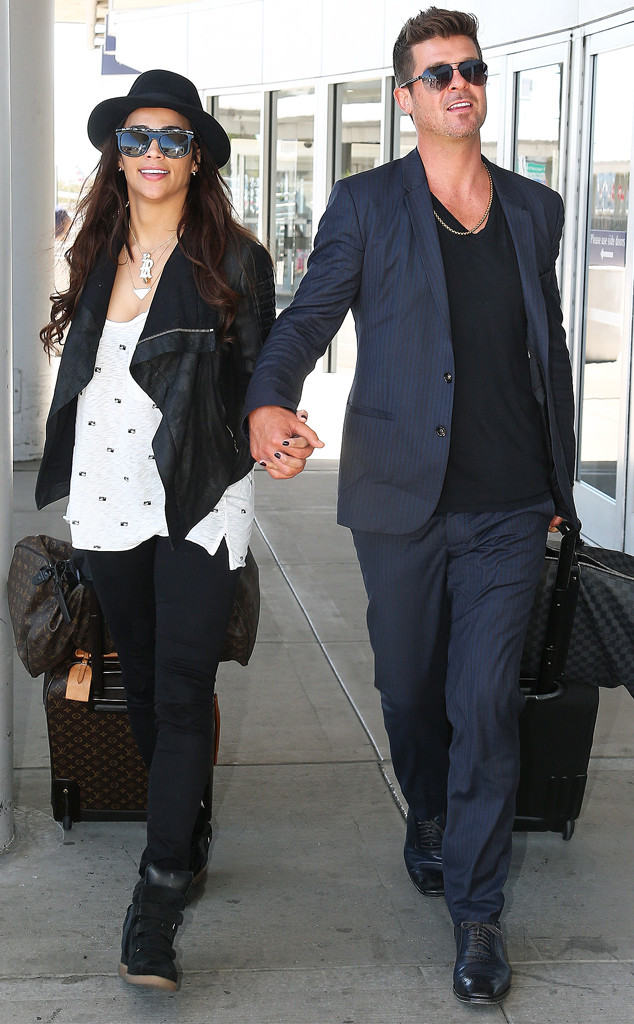 Turgeon-Harvey/Splash News
After more than 20 years as a couple, Paula Patton and Robin Thicke have decided to go their separate ways.
The two announced the news today and released the following statement, "We will always love each other and be best friends; however, we have mutually decided to separate at this time."
And while the famous duo has been in the public eye for several years now, few Hollywood couples have been together for as long as they have.
Thicke and Patton met in 1993 when they were just teenagers in high school, when Thicke was only 14 years old, and they have been inseparable ever since.
But drama has followed Mr. and Mrs. Thicke for the past year, ever since the sultry crooner released the controversial music video for his hit song "Blurred Lines."