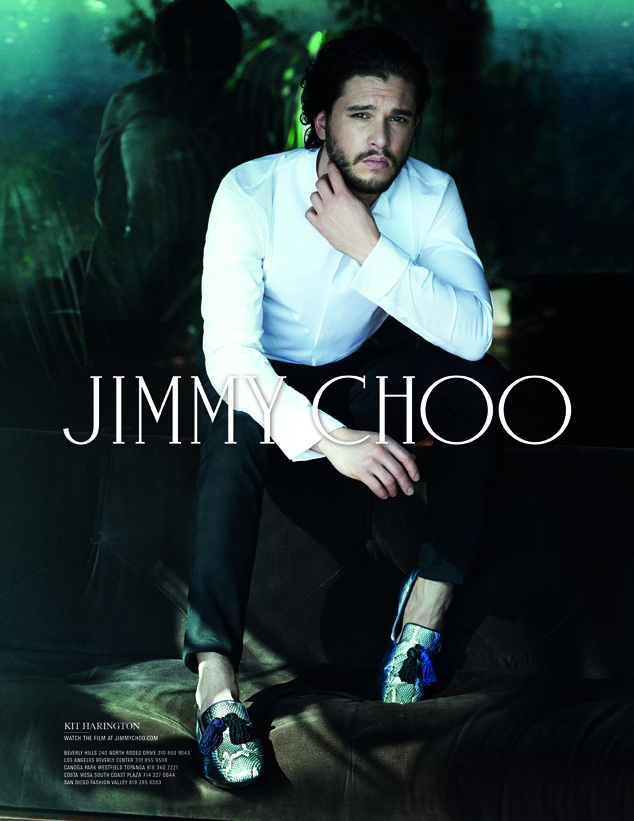 Jimmy Choo
It's been a big week for compelling ad campaigns—and it's only Tuesday!
First Gisele Bündchen's Balenciaga buzz cut (say that three times fast), then Gwyneth Paltrow's retro-inspired Max Factor campaign, and now Game of Thrones star Kit Harington is steaming up the joint with his latest Jimmy Choo ads.
If he hadn't achieved stud status already, the 27-year-old actor makes it official with his new Jimmy Choo gig. Sorry, he's not shirtless in the ads—but Kit still looks off-the-charts hot in a suit.