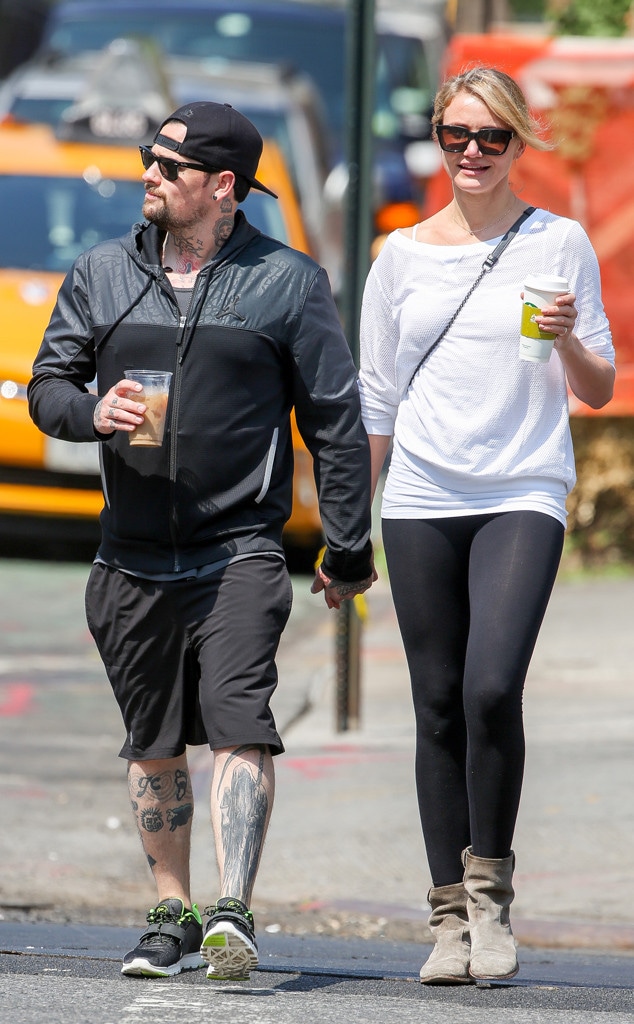 Dave Spencer/Splash News
It seems Benji Madden has confirmed he and Cameron Diaz are officially in a relationship. Well, sorta.
During an interview with a U.K. radio station this week, the 35-year-old Good Charlotte rocker and his brother Joel Madden were asked about their private lives. "You guys are both maturing now, you've got families, you're both in love," Nova FM host Wippa asked the brothers, adding, "Both got girls. Both got chicks and stuff."
"Life is good, man," Joel said before Benji added, "We're lucky guys!"
Benji's coy comment comes just a few weeks after he and Diaz seemingly confirmed their relationship by walking hand in hand out in L.A. And just one day later, E! News confirmed that the duo have a long history together.
"Cameron and Benji have actually known each other for years," a source told E! News earlier this month. "When she was first dating Justin [Timberlake] [around 2003 or 2004], the Madden brothers were around a lot."
"Cameron and her gang were very friendly with them," the insider added. "So it's not like Cameron and Benji just met. Rather, they've recently reconnected..Right now, they're totally into each other."