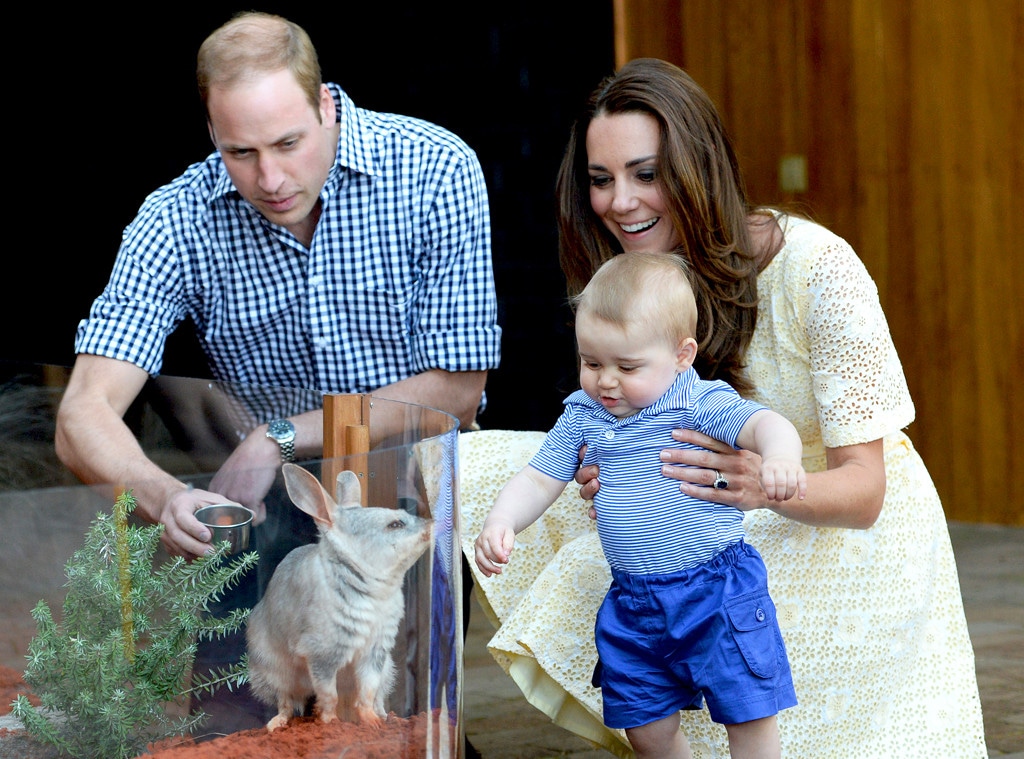 Pool/Samir Hussein/WireImage
At 11 months old, Prince George has reached a major milestone: He's now walking (talk about a home video we'd love to see)!
While visiting the National Maritime Museum at Greenwich in London on Tuesday, Kate Middleton revealed that her son is now standing on his own two feet, and she shared that she's eager for her little one to set sail once he is old enough to learn.
The Duchess of Cambridge met with Sir Ben Ainslie, a four-time Olympic gold medalist, who offered to take the brunette beauty and her son sailing in an Optimist dinghy—a vessel on which children as young as six have been taught to sail.
"The duchess was very keen but not for a couple of years yet—when he's about 7 or 8," Sir Ben revealed after speaking with Kate. "But we'd love to get the duchess sailing sooner. She's very keen and of course we'd love to get her out on the water—she doesn't get to do it much now."
Chris Jackson/Getty Images
Kate, who looked stunning in a white discounted dress by Jaeger, has already previously showed off her sailing skills when she beat her husband Prince William in a race while traveling in New Zealand on the royal tour with her family.
"She's from a sailing family and she loves sailing," Sir Ben said of the duchess, who worked as a deck hand as a student. "You can just tell she's always been keen on it and her face just lights up when she's talking about it."
The 32-year-old royal attended the event to show her support for Ainslie's initiative to launch a British challenge for the America's Cup.
Upon her arrival, Middleton chatted with several admirers and sailors, and she posed with Ainslie in front of America's Cup. Ainslie will skipper the team, which hopes to win the 35th America's Cup in 2017. "We want to bring it home," the Olympic sailor said. "It would be an amazing thing for this country."