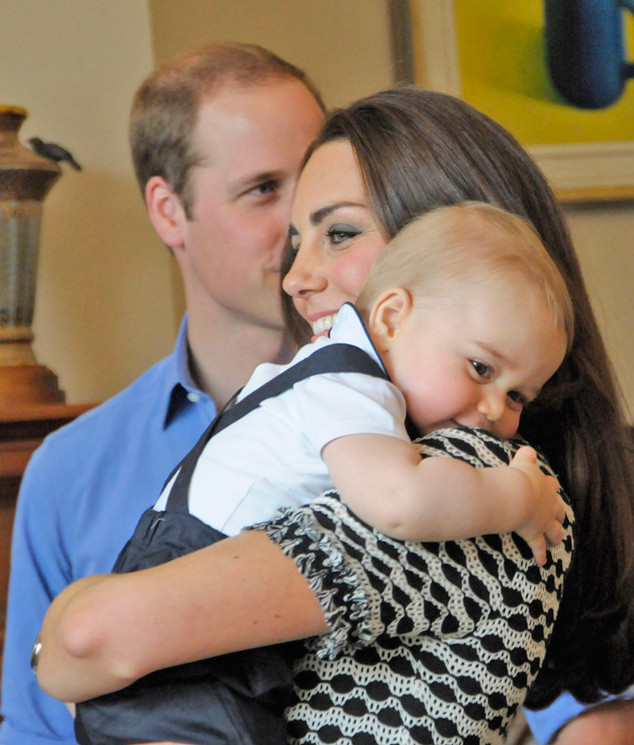 Getty Images
Seriously. How do you choose just one?
After all, during the royal family's recently wrapped tour of New Zealand and Australia, numerous adorable pics were snapped of Prince George as he traveled around with Kate Middleton and Prince William.
But of all the photos, it seems the Duchess of Cambridge has a favorite—the one taken by photographer Simon Woolf during her son's playdate at Government House in Wellington, which shows the little future king of England happily resting his head on his mommy's shoulder.
"She said it was just lovely and that it was her favorite photo of the tour," Woolf told reporters, adding that he gave Kate a black-and-white version of the shot when she and her family left New Zealand.