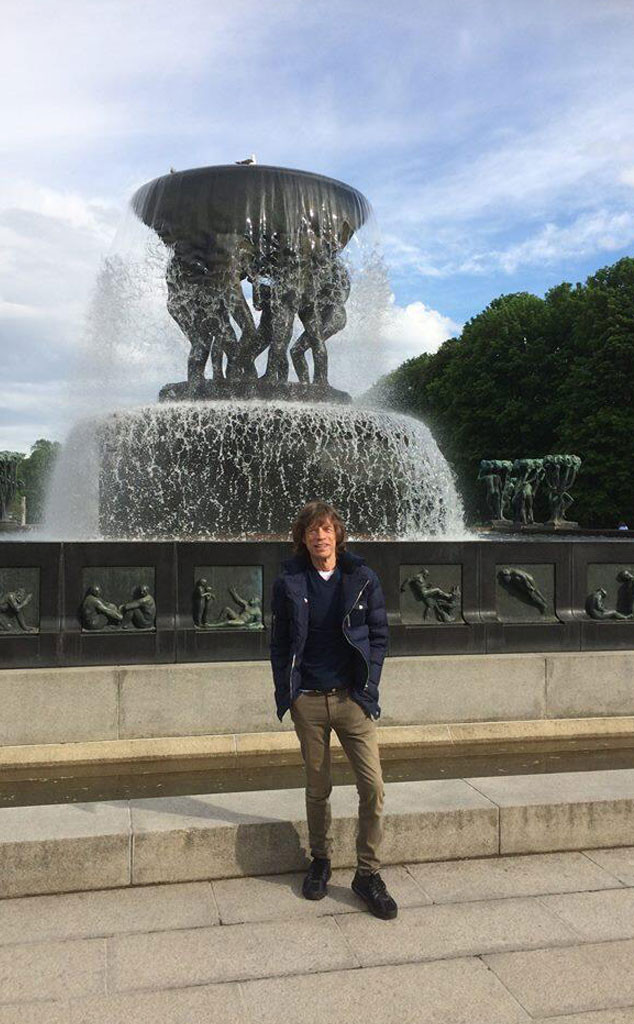 Twitter
Mick Jagger is on the road again!
The Rolling Stones are back on tour after rescheduling their spring concerts following the death of Jagger's longtime girlfriend, L'Wren Scott.
"Had a beautiful walk in Frogner Park, Oslo yesterday," the singer wrote on Twitter alongside a photo of himself posing by a fountain.
He added, "Looking forward to the first show!"
Back in March, the band announced that they were postponing their tour in order to give Jagger some much-needed personal time to grieve the passing of Scott.
The band released a statement, saying, "[We] wish to thank all of their fans for their support at this difficult time and hope that they will fully understand the reason for this announcement."