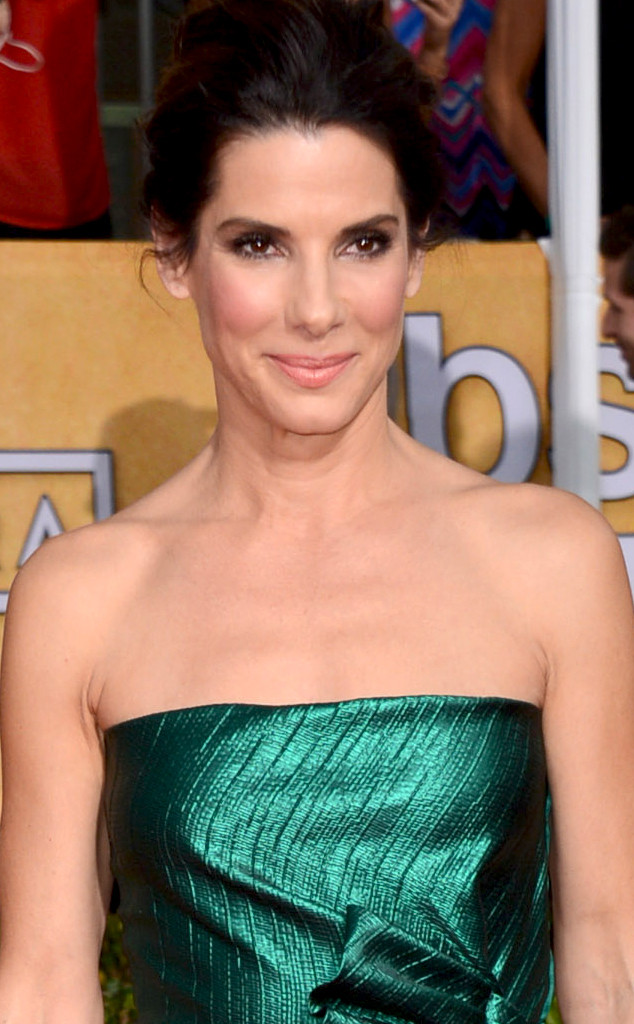 Jordan Strauss/Invision/AP
Sandra Bullock is a smart woman, so it was only appropriate for students to pay extra attention when the A-lister offered them some sound advice.
The Oscar winner surprised nearly 200 members of the Warren Easton Charter High School Class of 2014 at the University of New Orleans Lakefront Arena on Monday morning. Bullock, who was hiding from the crowd of students, stood up to applaud the grads and was greeted by the shock and cheer of the stadium.
And then she took the podium to prepare these young adults for the next chapter of their lives.
"You know at Warren Easton, you are loved and appreciated and supported for what you have to offer," she reportedly told the students. "I was trying to remember my graduation and, oddly, I couldn't remember anything. I remembered how good I looked and then I went back and looked at pictures and I really didn't look so good."