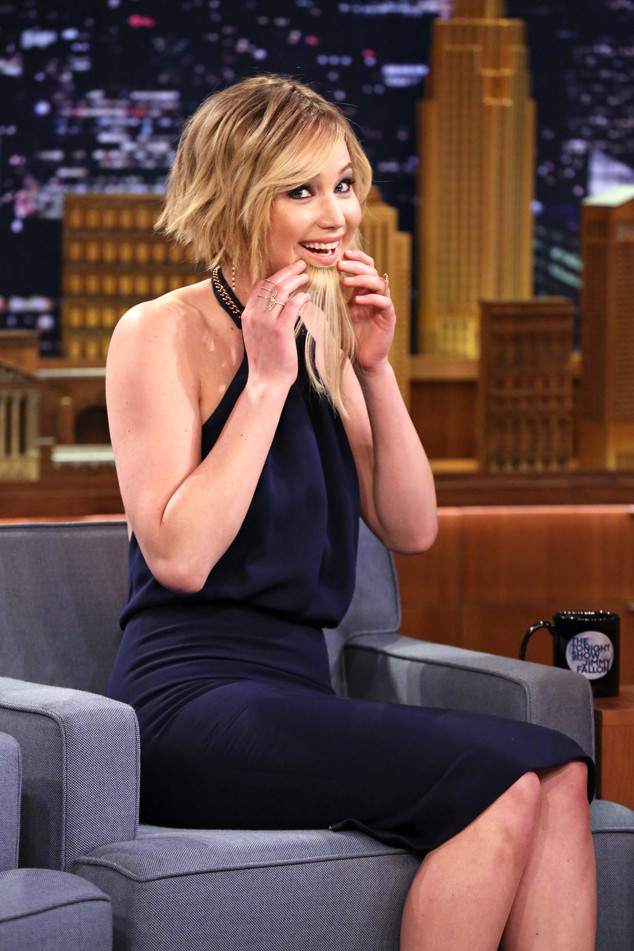 Nathaniel Chadwick/NBC/NBCU Photo Bank via Getty Images
If Jennifer Lawrence is going to confess something, she's going to do it in her signature goofy way. This has already been proven time and time again—especially on the red carpet.
So when the actress stopped by The Tonight Show with Jimmy Fallon, she didn't just come clean about her new hairstyle (gasp! It's extensions!), she did so in a hilarious way. The star walked out with one of her added hair pieces glued to her chin, you know, like long blond Billy Goat style.