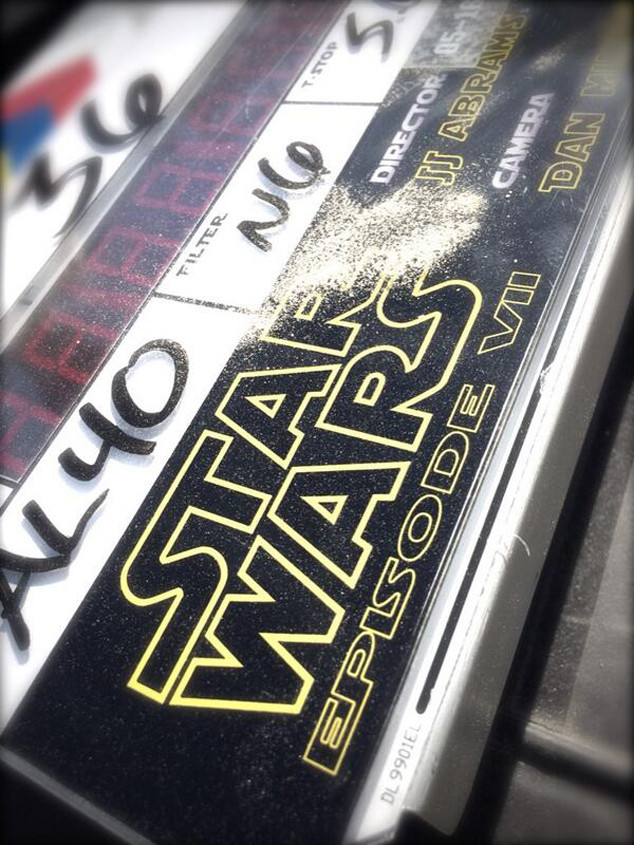 Twitter
It's not much, but we'll take it!
Bad Robot, the production company founded by director J.J. Abrams, tweeted out a picture of a film slate on Thursday night to indicate that production has officially started on Star Wars: Episode VII.
The photo was accompanied simply with the hashtag #dayone.
And while the snap doesn't give too much away, the sprinkling of sand on the clapperboard seems to hint that scenes are indeed being shot in Abu Dhabi.
Last month, the cast for Episode VII was finally revealed.