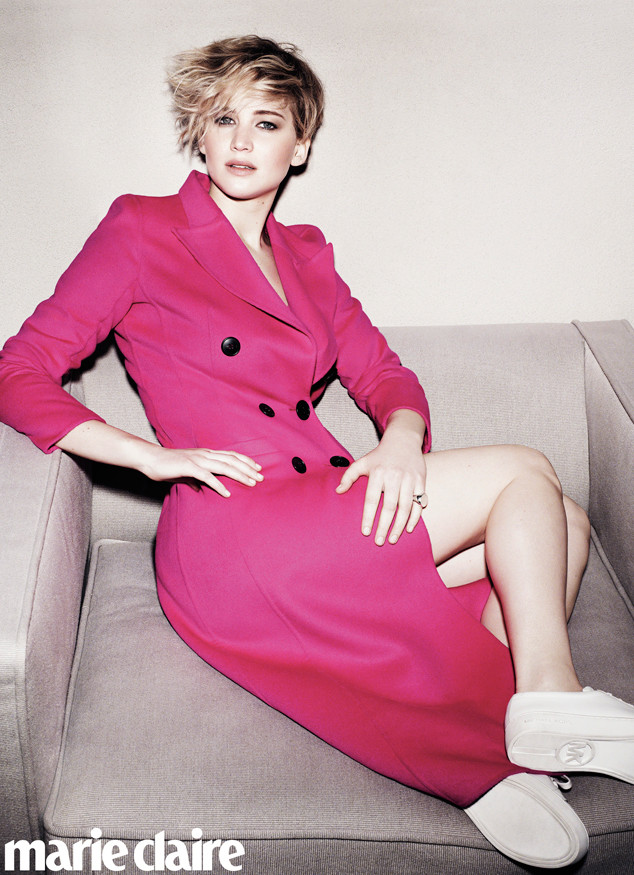 Jan Welters/Marie Claire
Jennifer Lawrence and Nicholas Hoult fell in love on the set of X-Men: First Class, but since then, they haven't seen much of each other. Lawrence kept busy filming movies like Silver Linings Playbook and The Hunger Games: Catching Fire, while Hoult shot Jack the Giant Slayer and Warm Bodies. Though their schedules often keep them apart for long stretches, Lawrence wouldn't have it any other way.
"When we're busy, we agree to mutually ignore each other. Not completely, but neither of us gets mad when the other doesn't text back or call," the actress, 23, says of the actor, 24, in the June issue of Marie Claire. "Life's super busy. Obviously you know what they're doing, and you trust them."
Tabloids have falsely claimed that the X-Men: Days of Future Past stars are nearing an engagement, but Lawrence likes taking things slow. "We're so young that it would almost be like if we lived in the same city, what would happen? We'd be living together," she tells the magazine. "At least this way he's in the same boat as I am: We can go out and have our own lives and know that we have each other."