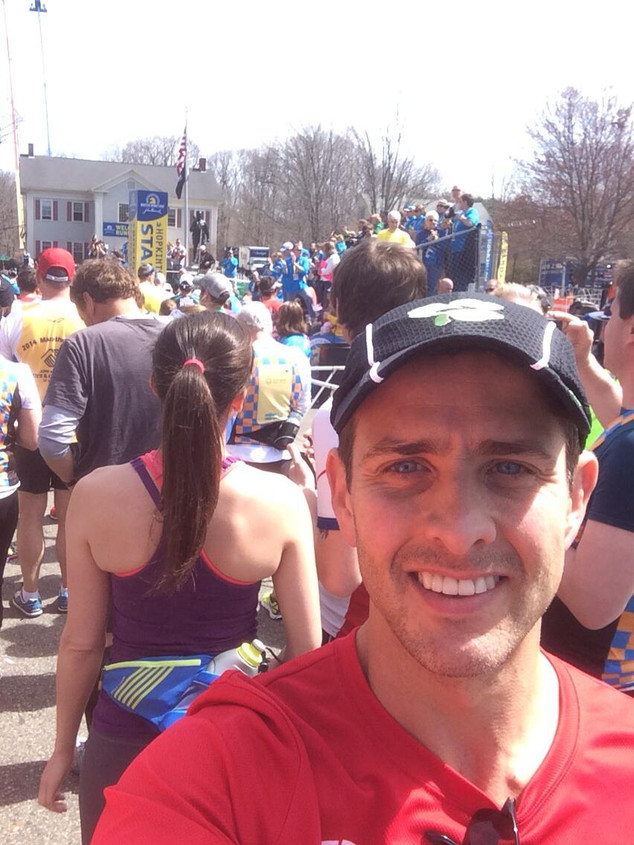 Twitter
Joey McIntyre is #BostonStrong.
The New Kids On The Block bandmember was among the 36,000 runners who completed the race on Monday—one year after two bombs went off at the finish line, killing three people and injuring an estimated 264 others.
According to an eyewitness, McIntyre looked strong and far from giving up as he ran up the famous Heartbreak Hill in Newton, where a few young women noticed him and shouted his name while giggling. Joey waved at the girls and he also gave out high fives to people who recognized him, the source said. There was lots of energy from the crowd; one woman was beating a drum, others were shaking cowbells, some were holding up signs of encouragement and everyone was either clapping or cheering.
Like last year, the 41-year-old singer ran to raise money for his mother, who is living with Alzheimer's disease. Prior to the race, he took to his Tumblr page to share his feelings of anticipation while also expressing his immense gratitude for the experience.