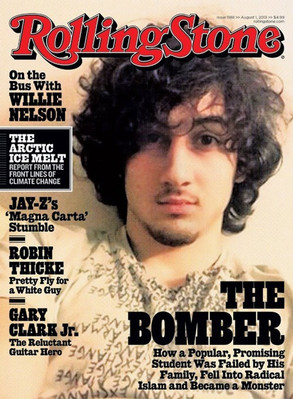 Courtesy: Rolling Stone
Outrage has erupted after it was revealed that Rolling Stone has put accused Boston Marathon bomber Dzhokhar Tsarnaev on the cover of its latest issue.
While the photo has been seen before in coverage of the horrific incident, many are angry that the decision to place it in a space usually reserved for musicians and actors simply glamorizes both the 19-year-old and terrorism.
Not surprising, several people have taken to Twitter to express their feelings, making such remarks as, "Rolling Stone (expletive) you," "I'll be canceling my subscription. Big difference between edgy, and crossing line of decency" and "Wow. Rolling Stone should be ashamed of themselves for this. Absolutely terrible cover," the Boston Herald noted.