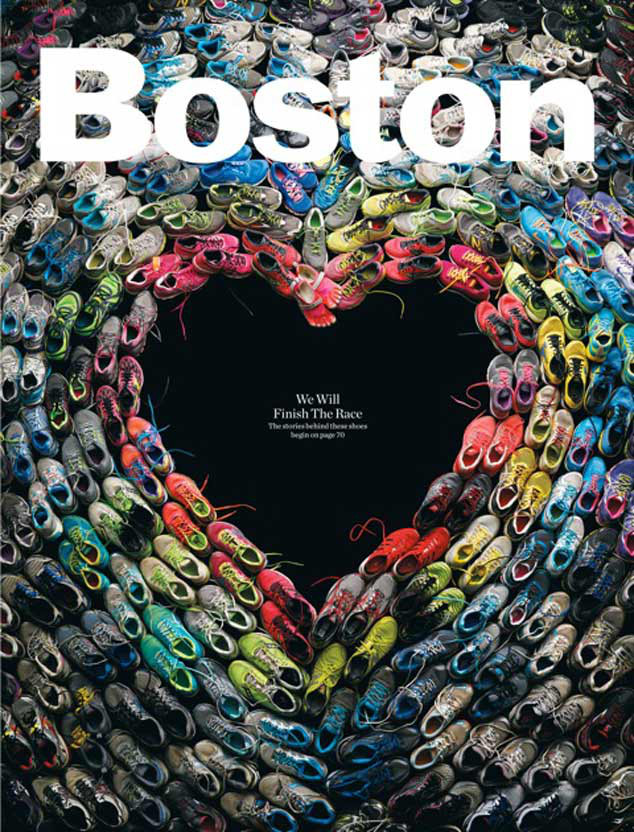 Courtesy: Mitchell Feinberg/2013 Metro Corp
A year later, and the horrific event during the Boston Marathon is still fresh in our minds.
On the bombing's first anniversary, Beyoncé paid tribute to everyone who was affected by the tragedy by posting Boston magazine's cover photo of running shoes formed into the shape of a heart with the caption, "Boston Strong," on Instagram. The same photo was posted on her website and linked to a YouTube video promoting One Fund, Many Stories.
The short yet heartwarming clip shows a number of survivors from the Boston bombing reading encouraging notes from people all over the world, and explaining how appreciative they are for receiving so many generous messages from people they don't even know.