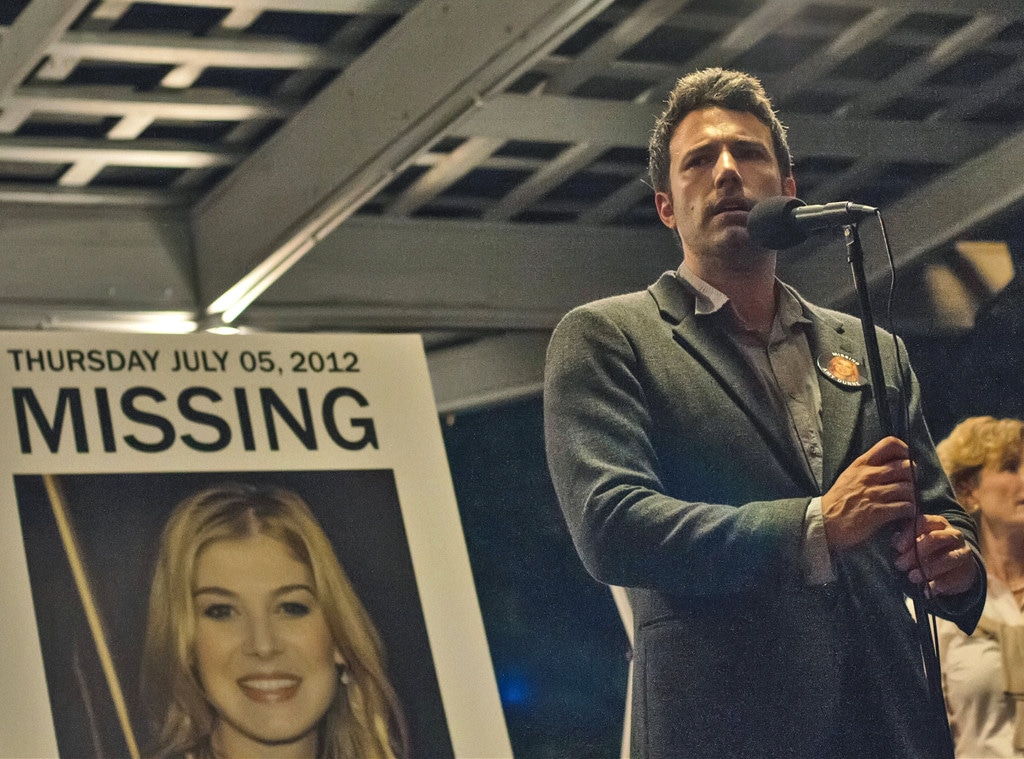 Merrick Morton/Twentieth Century Fox
It's finally here!
The debut trailer for the highly anticipated adaptation of Gillian Flynn's novel Gone Girl has hit the Internet, and it's everything fans of the book could expect.
The minute-long clip features Ben Affleck as Nick Dunne, actively searching for his wife (Rosamund Pike) who vanished on their fifth wedding anniversary. However, everything takes a turn when Nick realizes that the authorities and media begin questioning him as a suspect behind her disappearance.
Dun, dun, dunnnn...
Viewers won't hear much dialogue in the trailer and instead find themselves listening to a version of Charles Aznavour's "She," covered by Richard Butler from Psychedelic Furs. It's creepy and yet pretty perfect for this.
However, avid readers of the book can't expect the same twists and turns on the big screen.
David Fincher, who adapted and directed Stieg Larsson's novel The Girl With the Dragon Tattoo in 2011, admitted that "we may have been too beholden to the source material."
"There was something thrilling about taking this piece of work that I'd spent about two years painstakingly putting together with all its eight million LEGO pieces and take a hammer to it and bash it apart and reassemble it into a movie," Flynn, a former EW writer, said.
Neil Patrick Harris, Missi Pyle, Tyler Perry, Patrig Fugit, Casey Wilson, Scott McNairy, Kim Dickens and Emily Ratajkowski also star. Reese Witherspoon and Bruna Papandrea, along with Leslie Dixon, are producing the film.
Gone Girl hits theaters Oct. 3.